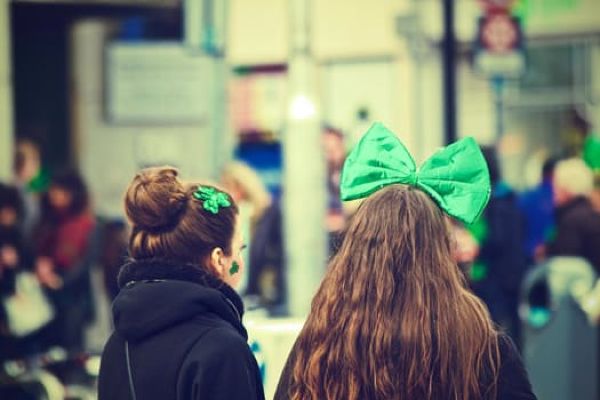 We were hoping that Saint Patrick would bless Ireland with some glorious weather for our national holiday, but unfortunately today's forecast is looking as typically Irish as you could get.
Today will be cool and windy, with a status yellow weather warning and status yellow marine gale force wind warning in place.
"Cool, blustery and mainly cloudy today, St. Patrick's Day," according to Met Éireann.
Cool, blustery & mainly cloudy today with fresh/strong SW winds. Dry to start in E & S, but persistent & some times heavy rain will affect..

— Met Éireann (@MetEireann) March 17, 2017
"Fresh to strong and gusty southwest winds will be blustery on Atlantic coasts."
"Dry in some eastern and southern areas to start, but persistent and sometimes heavy rain will affect Connacht, Ulster and parts of west Munster today, with some hill and coastal fog."
"But the rain should be lighter and more scattered elsewhere, with further occasional dry periods. Top temperatures 9 to 11 C."
Hopefully the rain will ease off during the parades happening up and down the country today.