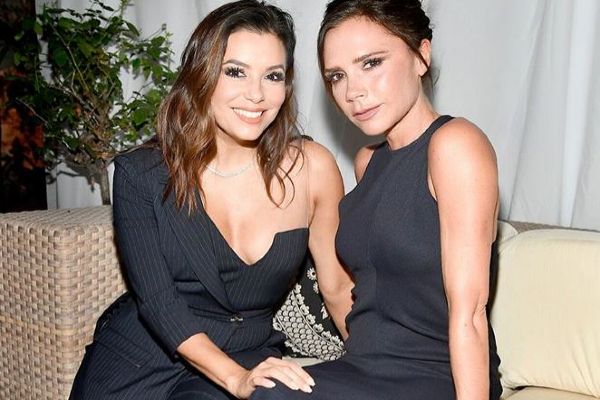 Victoria Beckham met quite the special person in Paris yesterday. The fashion designer is currently in the city of love for fashion week and it's clear she's having the time of her life.
The businesswoman has obviously been busy attending fashion shows, mingling with fellow fashion folk and debuting her own collection, but she made sure to make time to spend some quality time with one of her dearest friends.
Taking to Instagram, the mum-of-four shared one of the sweetest selfies we've ever seen. Victoria posed alongside actress and best friend Eva Longoria and none other than her adorable baby boy Santiago.
She captioned the snap: "Finally meeting Santi!! I'm in Love!! X so many kisses @evalongoria and Pepe!!! Xxx"
She gushed: "Love u so much and could not be happier for u both!!! Xxx"
Victoria and Eva looked as happy as ever as they cuddled up to little Santi.
The two mums were glowing in the adorable photo which has already been liked over 790,000 times and we're not one bit surprised, baby Santi is one of the most adorable kids ever.
Eva gave birth to her baby boy on Tuesday, June 12. Santiago is the Desperate Housewives star's first child.
The actress and her husband Pepe told HOLA! USA: "We are so grateful for this beautiful blessing."
Santiago is only three months old and he is already jetting around the world with his darling mum. Talk about living the dream.