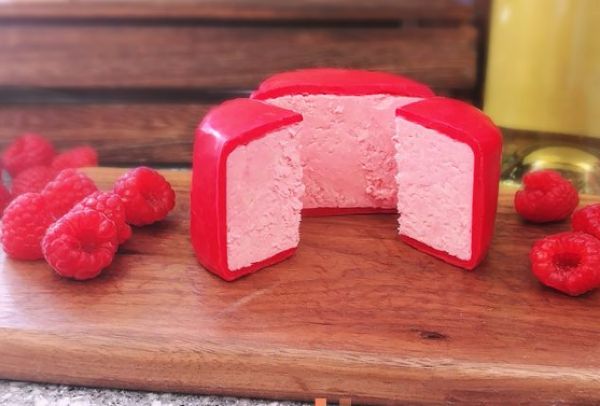 Have you ever sat back and thought about the amazing things that you may be missing in your life?
Well, we are here to tell you that pink prosecco cheese should be on that list - and HOLY MOLY, we're in love.
It is literally the perfect trifecta of cheese, prosecco and the colour pink... what's not to love?
The Great British Cheese Company are the masters behind this glorious creation, and we could not be more grateful.
"This year, we decided to make a new flavoured cheese creation to add to our range of flavoured Waxed Cheese Truckles," said the cheese maestros.
"Why pair Prosecco and Raspberry with Wensleydale cheese?"
"You've probably heard of the popular at Christmas classic, Wensleydale with Cranberries. Wensleydale has a supple and crumbly texture and a milky freshness, paired with fruit such as Cranberries, the acidity cuts through rich cheese resulting in a balanced flavour.
"The idea to pair Prosecco and Raspberry with Wensleydale produces the same savoury, sweet and acidic flavour combinations. Crumbly but milky Wensleydale, sweetness from Raspberries and the acidity from Prosecco produces a creamy but sweet raspberry flavoured cheese, with the Prosecco acidity cutting through your palette as you taste the cheese."
The cheese is available now online, and costs a reasonable £4.50 per truckle (wedge, basically!)
Prosecco not your thing? Fear not - there are so many other amazing cheese flavours to choose from.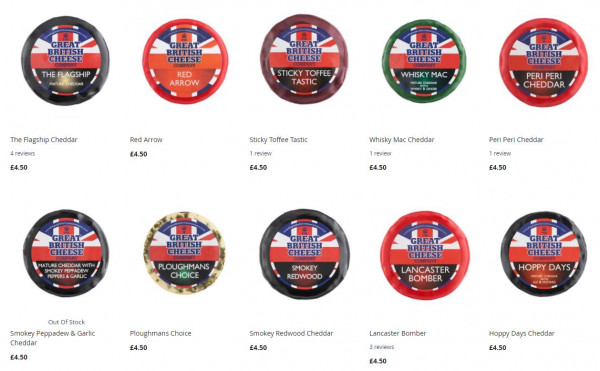 As Harry Potter would say - we'll take the lot.