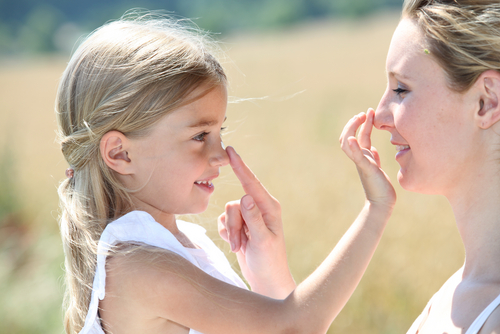 Whether you're home or abroad, sunburn is something we all want to avoid, especially when it comes to our tots. But despite our best efforts, our tot's may encounter some form of sunburn. Here are some ways that you can soothe your little one's sunburn, if the worst does occur:
Aloe Vera gel
The most common and effective skin soother for our tots; Aloe Vera not only hydrates the skin, but is instantly cooling, which is important for that nasty sunburn.
Yoghurt
Yoghurt is a great natural remedy for sunburn and it's cheap too. Make sure to put lots of yoghurt on your tot's sunburn, let it dry, and then wash it off. The yoghurt draws the heat off the burn.
Pain reliever
Sometimes a pain reliever can be the only necessary remedy when it comes to sunburn. It will help ease the pain, and make it easier for your tot to go to sleep.
Vitamin E
There are plenty of Vitamin E creams that are available in your local pharmacy. They're not only great for soothing your little one's sunburn, but great for your tot's skin in the long run.
Cucumber
Another natural remedy for sunburn is cucumber. For better results keep the cucumber cool in the fridge, and keep slicing pieces off to smooth over those warm burns.
Baking Soda
Perfect for relieving the itchiness that sunburn can bring. Either fill a cold bath or shower with baking powder, this will not only cool down your little one but help soothe their itching too.