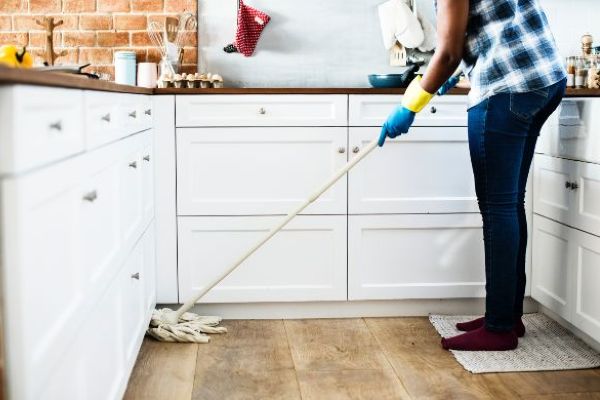 Trying to keep our homes clean and tidy is one mighty task.
Between constantly picking up after our little ones, hoovering up crumbs and keeping on top of the laundry, the cleaning may feel never-ending. And, the last thing we want to do after a week of work is to stick on the rubber gloves.
However, this 28-year-old from Essex is changing the cleaning game and sharing her top tips on Instagram, to give us all a helping hand.
The woman behind the sparking floors and immaculate worktops is Sophie Hinchcliffe from Essex in the UK.
Her Instagram stories are bursting with her cleaning regimes – she takes a space and shows the process step by step, so you too can recreate a flawless living space.
Her 331K followers have now started to call themselves the 'Hinch Army' and use #HinchArmy to show off their results, thanks to Mrs Hinch's tips.
The 28-year-old hairdresser explained how her Instagram is so much more than just cleaning. – and the reason we suspect that people are flocking to follow.
"I'm a worrier and I struggle with anxiety. For me, to keep my mind off of what was worrying me would be to clean and organise something and love the end result," she said to Essex Live.
"It helps me control my panic attacks too. Since I've started the account others have messaged me saying I've changed their lives and helped them with their mental health which to me is simply amazing."
"I get thousands of messages each day like this."
It doesn't surprise us that Sophie's page is one of the fastest growing pages on the social media site.
Here's hoping we can steal some tips to help the housework go that bit smoother.