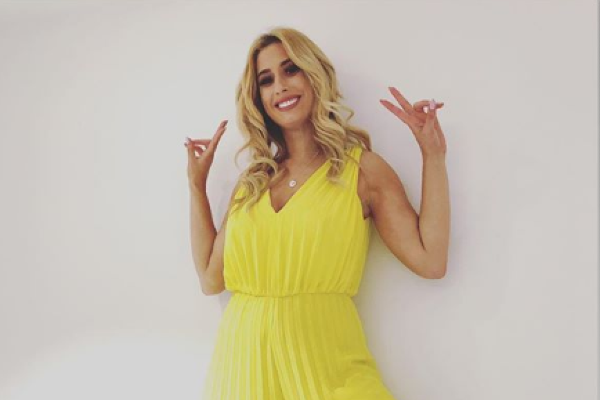 Stacey Solomon latest bikini photo refreshingly contains no photoshop, no filters and no-nonsense.
The Loose Women presenter was in Ibiza, along with her co-panelists.
The snap uploaded to Instagram has received a lot of praise from fans and it is easy to see why.
Stacey captioned the photograph:
"No filter needed... This pic takes me back to the incredible [@loosewomen #BodyStories]. Enjoy your summer and celebrate how wonderful you are inside and out... Every Body Is Beautiful."
Fans celebrated the photo for showing off "real bodies" and rocking her "mom bod."
One user said: "I love how inspirational you are. I used to be incredibly body conscious and now I embrace my 'mummy of two saggy body.'"
Another added: "I love you for just how natural you are Stacey you're a fantastic role model for young girls and women."
Body confidence is a topic the former X Factor finalist openly talks about.
Last summer Stacey took part in Loose Women's Body Stories campaign.
The presenter said she did it for her children's own body confidence.
"I don't want my kids to worry about how they look as much as I do," she explained.
"What I hope this photoshoot shows women and men is that in most celebrity pictures there has been some form of airbrushing or retouching – so they shouldn't compare themselves to unrealistic ideals."
This isn't the first time Stacey has encouraged her fans to embrace their bodies.
Earlier this year, she uploaded a bikini snap with her son.
She wrote: "All bodies rule! Happy Monday... if you need some realistic motivation."
The 28-year-old is mum to 10-year-old Zachery and six-year-old Leighton.
We love her message!