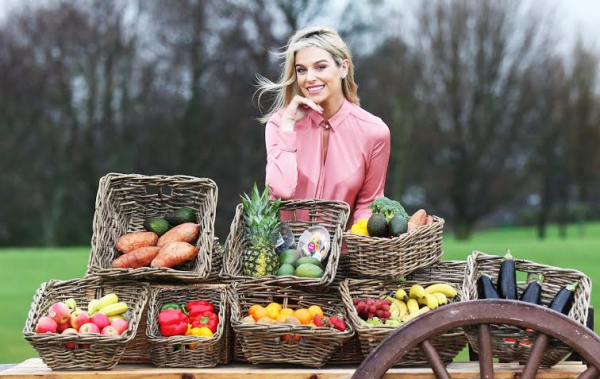 As busy mums, we all know how it easy it can be to let yourself and your needs slide down the family's priority list.

Between caring for the children, tending to family commitments and juggling work responsibilities, it's not surprising that the vast majority of us are used to putting ourselves last.

If, however, you want to be the best you can be can be for both yourself and your family, then it's vital you take time to tend to your needs and nourish your body in a way that will help prevent against colds and flu, boost your energy levels and act as a good example to the little people in your life.

One mum keen to take up Centra's current 5-a-day challenge - an initiative encouraging the public to increase their fruit and veg intake - is, fashion, beauty and style blogger, Pippa O'Connor, who spoke to us recently about the various ways you can incorporate more fruit and veg into your daily diet without having to overhaul your entire lifestyle.

Offering an insight into her participation in the 21-day challenge, the soon-to-be mum-of-two shared some top tips and tricks to help get you on track and working towards those goals.

1, Make a conscious effort

Pippa, who is currently a week into the 21-day challenge, explained that it's important to make a conscious effort when considering how to switch up your nutrition plan, admitting:"I'm conscious that I need to get into the habit of getting my 5-a-day as I'm definitely guilty of getting less than five every day because I'm constantly on-the go."

You may wish you were the type who naturally reached for the fruit bowl when feeling peckish, and while it's totally OK that you're not, you will need to work on the habit.

So the next time you're in need of a snack, take a moment to consider that day's target and simply make an informed decision based on your goals for the day.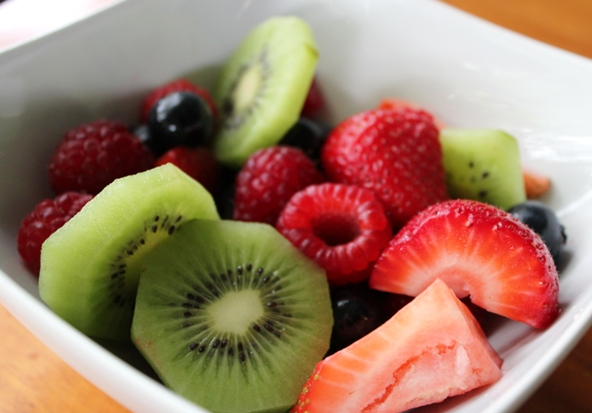 2. Organisation is key

As a pregnant mum, Pippa knows how hectic family life can be, but insists that organisation is absolutely vital if you want to stick to your goals when it comes to your fruit and veg plan, explaining: "For me, with a growing family, I need to get the right balance in my diet and this challenge gives me all the tips and hacks to help me on my way."

According to Pippa, making a shopping list on a Sunday, which caters to the week ahead, is one of the simplest ways to stay on track and ensure you're not caught short without a piece of fruit to nibble on when hunger pangs hit!

Those new additions to the grocery list will soon become staples!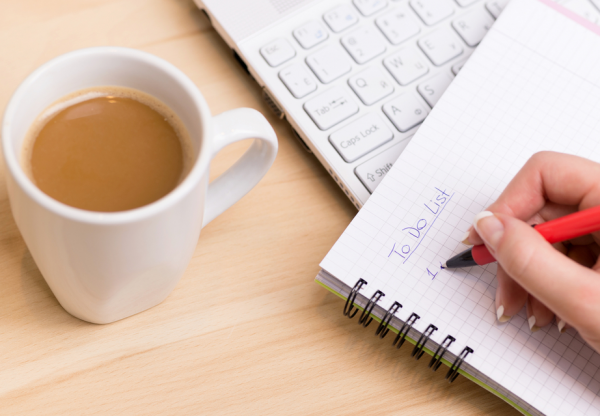 3. Preparation

30-year-old Pippa, who gave birth to son Ollie in 2013, is no stranger to the stress of the morning routine, so she gives herself a head-start by blitzing some fruit and veg in her trusty Nutribullet.

A big fan of coconut water, Pippa makes this the base for her juices before adding variations of spinach, cucumber, avocado, celery and banana to the mix.

In addition to getting some of your five-a-day, you will help yourself stay feel fuller for longer by simultaneously keeping on top of your water intake!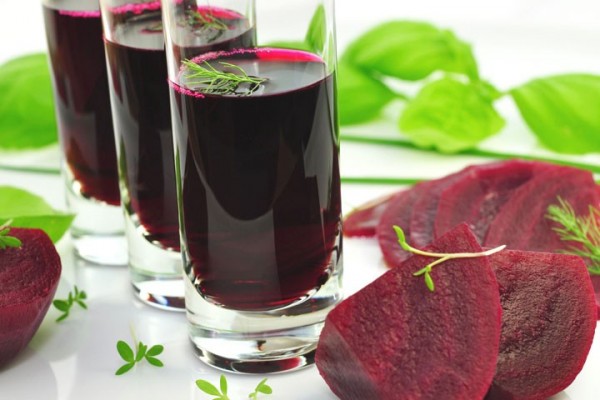 4. Consider the benefits

While acknowledging that eating well can take a little more preparation on some days, Pippa insists her body thanks her for it in the long run.

Spurred on by her second pregnancy, Pippa, who tends to suffer from low iron levels, reminds herself how much better she feels when she hits her daily quota of fruit and veg.

"I'm just more likely to feel energised, and I really know how I feel after a couple of days eating rubbish," she explained in an admission which is bound to strike a chord with women everywhere!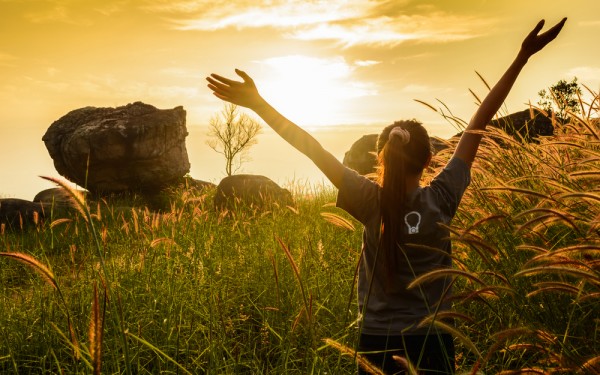 5. Mix it up

While you may be serious about hitting your five-a-day goal on the regular, this doesn't mean you must overhaul your entire lifestyle and banish everything but fruit and veg from your kitchen,

Aware that this simply isn't feasible (or recommended!), Pippa suggests adding just one of your five a day to any standard meal so that you keep on track without feeling under pressure by the end of the day.

If you normally have soup for lunch, simply finish it off with a apple, or if fish-pie is your go-to comfort dish, be sure to add a portion of broccoli to the side.