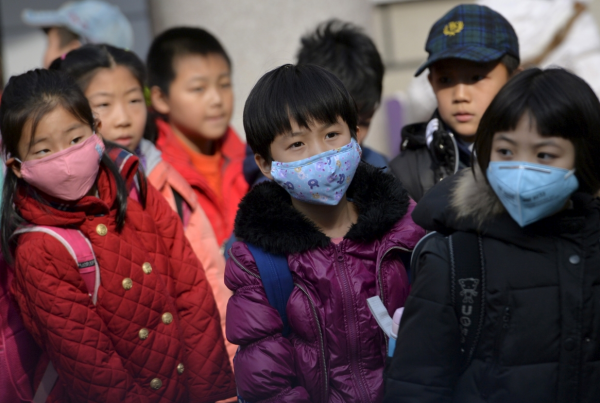 Nearly 500 students have been diagnosed with various illnesses due to a chemical plant located near their school.
What was thought to be just an "unusual smell" has now resulted in more than half the population of children in the Jiangsu province of China developing medical conditions resulting from exposure to toxic elements.
This weekend, China Central Television reported that 641 students from the Changzhou Foreign School were tested, of which 493 have been diagnosed with conditions ranging from eczema to leukaemia.
The investigation found that levels of toxic compounds were nearly 100,000 times the safe limit.
It was revealed by former workers at the factories that no proper safety guidelines were followed and toxic waste was often disposed of in dried-up canals and waste water was dumped into nearby rivers as a money-saving tactic.
Even though the municipal body had signed off on the location as being safe and that the air quality met standards, students had been complaining of rashes, respiratory infections and headaches ever since the school moved there.
The Ministry of Environmental Protection has launched an investigation after the parents paid for independent testing which proved the area was not safe.
SHARE this horrible news.