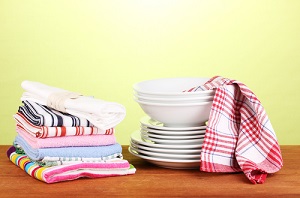 Our kitchen towels touch our cutlery, ware and the surfaces we prepare our food on – so the following information may be rather alarming.
New research carried out in the States and Canada showed that a staggering 90 percent of kitchen towels contained harmful bacteria.
The study, which closely examined 82 hand towels collected from five major cities in the US and Canada, yielded results that researchers have deemed as worrying.
While almost 90 percent of the towels tested contained enteric bacteria, just over a quarter of them tested positive for E.coli.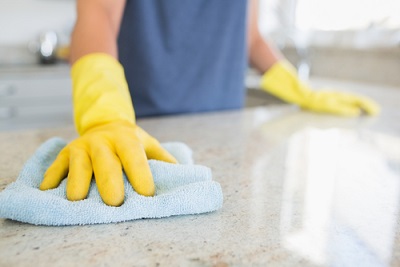 The team of researchers from the University of Arizona said of their findings: "The common occurrence of enteric bacteria in kitchen sponges and dishcloths suggests that they can play a role in the cross-contamination of foods and hands by foodborne pathogens."
Another researcher from the college, Kelly Reynolds, added: "You may think you are cleaning the counter where food will be placed, but if you are using a dirty kitchen rag, you may actually be introducing hundreds of thousands of bacteria."
Scary stuff. We feel like putting on a very hot wash after that.