According to a recent study, carried out by Play Like Mum, babies born in the month of October are most likely to be rich and famous.
So what makes a successful person successful? According to their study, there are a host of factors, such as education and upbringing, but what about the time of year they were born? Does the month you're born in have an impact on how successful you turn out to be? The Play Like Mum study looked at the birthdays of some of the most successful people in the world, from billionaire business owners to wealthy warblers to find out.
According to their findings, which month is the best to have a baby if you're hoping to see success in their future?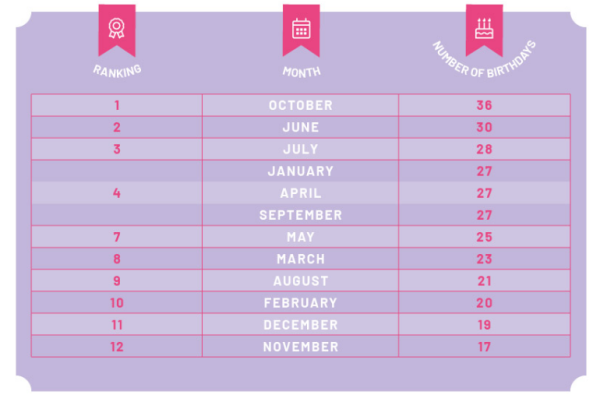 October is the most common birth month for our successful celebrities, with the likes of Bill Gates, Hugh Jackman, Matt Damon, Kate Winslet, Kim Kardashian, Julia Roberts and Joaquin Phoenix having October birthdays and a total of 36 out of 300 celebrities being born in this month.
Out of the 300 celebrities, 30 were born in June, including names such as Ariana Grande, Elon Musk, and Lionel Messi.
The least common month for successful birthdays is November, with just 17 of the 300 celebrities, although this includes Leonardo DiCaprio, Gordon Ramsay, and DJ Khaled.
If you fancy giving this a whirl and trying to stack your baby's cards in their favour, you need to conceive in the month of January.