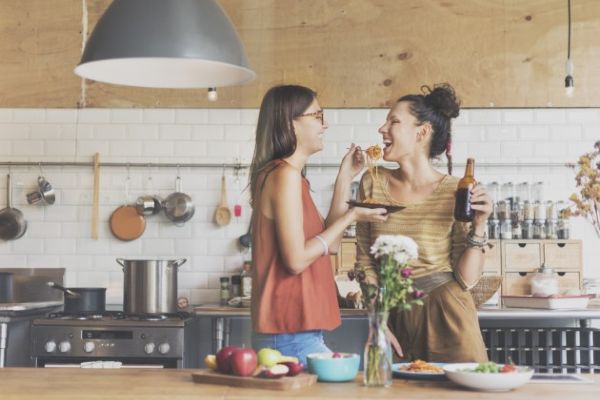 Cooking is one of those skills that may seem daunting at the outset, but once you've mastered the basics you're in for a lifetime of homemade meals.
You may have learned alongside one of your parents as a child, given small tasks like measuring ingredients until you could be trusted with bigger duties. Or maybe you were thrown into the deep end when you moved out on your own, mastering scrambled eggs inside a tiny student flat.
Either way, developing these vital skills isn't just helpful for making delicious yet not-too-expensive meals, but could also mean improved nutrition later on in adulthood.
A recent Journal of Nutrition Education and Behaviour-published study has found that perceived adequacy in cooking skills predicts certain nutrition-related outcomes.
"The impact of developing cooking skills early in life may not be apparent until later in adulthood when individuals have more opportunity and responsibility for meal preparation," lead author Jennifer Utter, PhD, MPH, University of Auckland, Auckland, New Zealand, told Science Daily.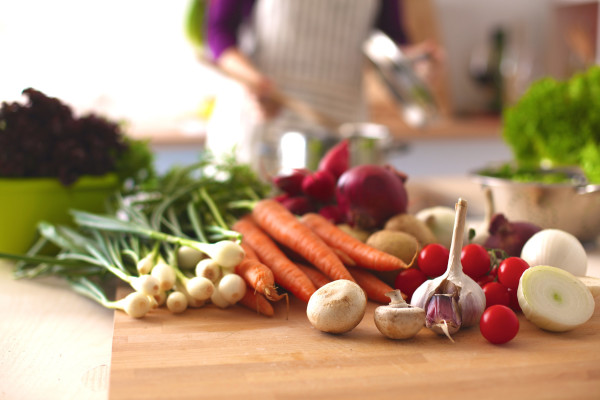 Yep, we are never happier with the fact that we learned to cook than when we're put in front of a half-empty fridge right before dinnertime.
The study analysed data collected as a part of the Project Eating and Activity in Teens and Young Adults longitudinal study. This study was conducted in schools in the Minneapolis-Saint Paul area.
Firstly, participants reported on how adequate their cooking skills were in 2002 to 2003, when they were 18 to 23 years old.
Next, data was collected from these participants in 2015 to 2016 in relation to nutrition when they were 30 to 35 years old.
The participants were asked how they perceived the adequacy of their cooking skills, how often they ate meals as a family, how frequently they ate at fast food restaurants, and how frequently they made meals that included vegetables.
From ages 18 to 23, there were no differences in perceived cooking skills in relation to sex, ethnicity or race, age, or educational level. Most of the participants considered their cooking abilities adequate, and about one quarter thought their skills were very adequate.
The perceived adequacy of cooking skills acted as a strong predictor for multiple indicators of nutritional outcomes, the study found.
The more confident the participant was in their cooking skills as a young adult, the less often they ate fast food and the more likely they were to prepare meals with vegetables on most days.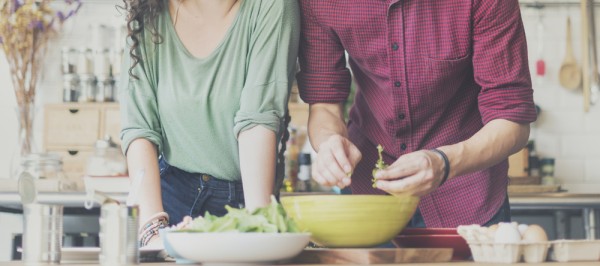 As well, those participants who had families ate family meals more often, had fewer barriers to food prep, and ate fast food meals less often.
"Opportunities to develop cooking skills by adolescents may result in long-term benefits for nutritional well-being," Dr. Utter observed.
"Families, health and nutrition professionals, educators, community agencies, and funders can continue to invest in home economics and cooking education knowing that the benefits may not be fully realised until young adults develop more autonomy and live independently."
She also noted, "The strength of this study is the large, population-based sample size followed over a period of 10 years to explore the impact of perceived cooking skills on later nutritional well-being."
When did you learn how to cook?