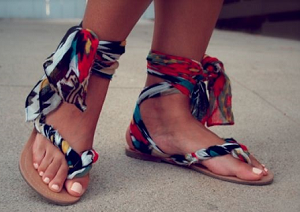 Given how you will probably be living in them for the summer, it's important to invest in a great pair of flip-flops. But rather than traipsing around town, searching high and low for the perfect pair, why not get your creative juices flowing by making your own? This simple DIY hack could not be easier.
What you will need:
A pair of cheap, basic flip-flops
Your choice of material: ribbon, scarf, braids, etc.
Embellishments to decorate
Scissors
Glue
What to do:
Firstly, figure out what style best suits you and figure out how you want your flip-flops to look. A sketch might help you.
Bejewelled beach beauty
Take a section of ribbon and glue it in place at the top of the strap as pictured.
Wrap the ribbon around the strap until it is completely covered, tying it neatly with a dab of glue.
Next, take some extra ribbon and wrap it around the top space between the flip-flops, creating a material 'bed' to add some embellishments.
Get creative with your beads, bows and jewels by gluing them all along and in between both straps.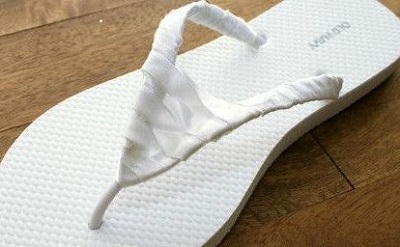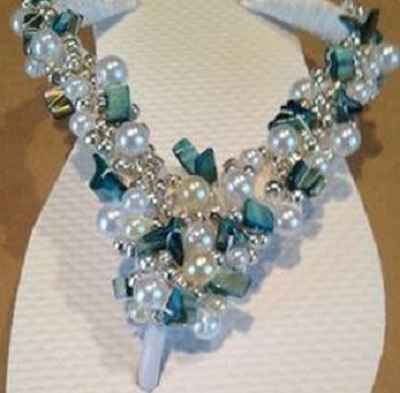 Grecian goddess
Take a scarf and cut it into a rectangular shape, then roll it to make it easier to work with.
Thread the material through the top toe strap and wrap around to secure.
Next, wrap the material around the two straps so that it covers them completely.
Slip your foot into the flip-flop, then bring both sides of the scarf up around your ankle, tying as desired.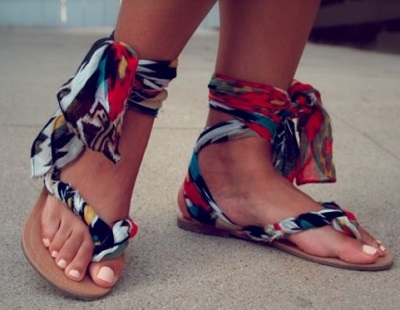 Images via Pinterest