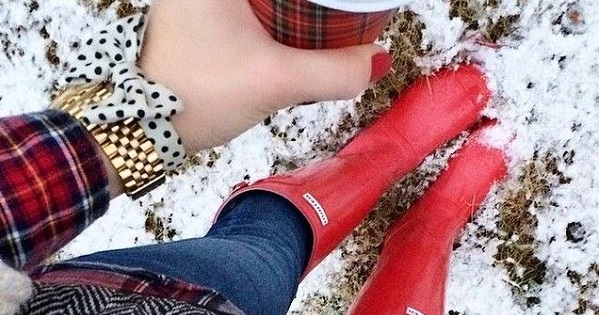 While the very thought of wellies probably casts your mind back to childhood, these weather-proof booties have become a beloved style staple of the stars.
For those days when you don't want to get your feet wet in cut-out shoes or pumps, or you don't want to destroy your favourite leather boots, a pair of wellies will come in handy. Here's some outfit inspiration to help you work the look.
1. Leggings and stockings
You're all wrapped up for a casual day in town, clad in leggings and a cosy cardi, about to slip on those cute pumps – but it's starting to rain. Slip on your wellies instead, and make a chic statement by layering stockings underneath – a good tip if you want to fill them out around your legs.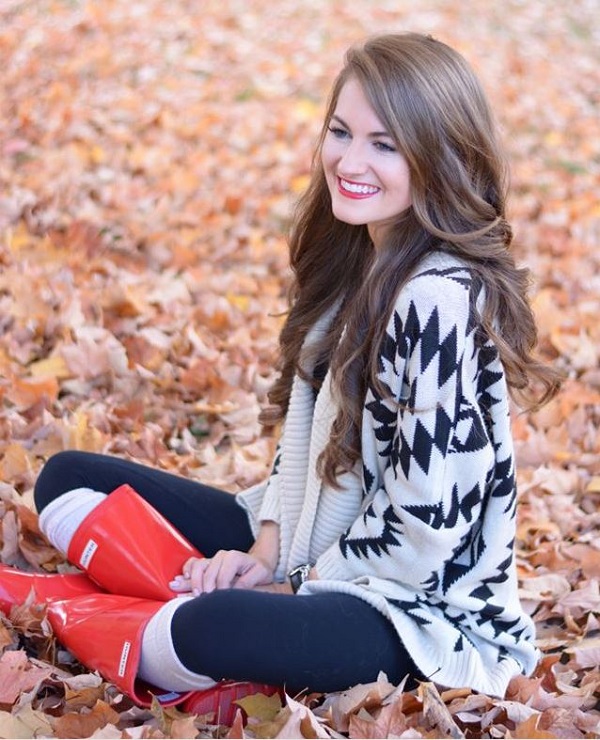 2. Tights and dress
Leaving the house in a dress, tights and ankle boots in these cold winter climes can leave your legs feeling exposed. Step into a pair of wellies to add a traditional twist to your look and keep out the cold.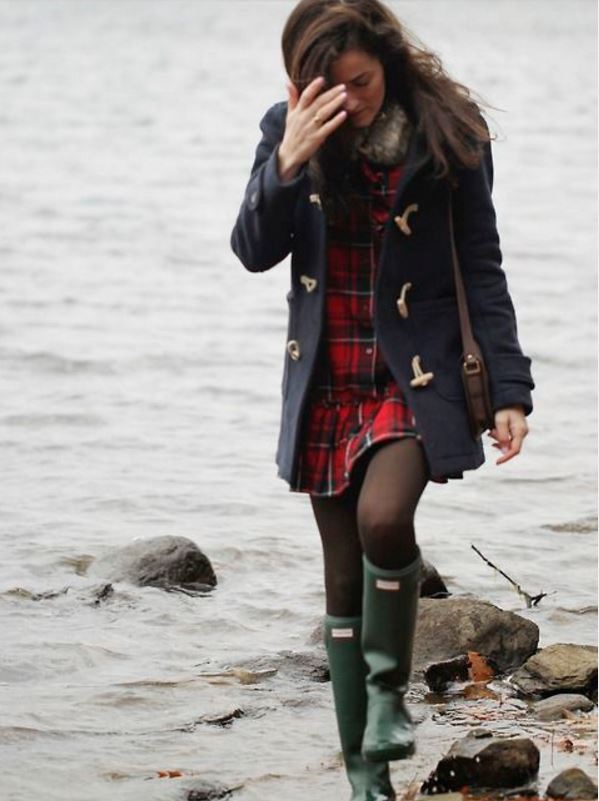 3. Statement brights
In the midst of the greys and blacks that take over our wardrobes at this time of the year, we long for a splash of colour in the form of a bright statement piece. Rather than relying on a handbag or a hat for this colour injection, why not invest in a brightly-coloured pair of wellies to break up the gloom?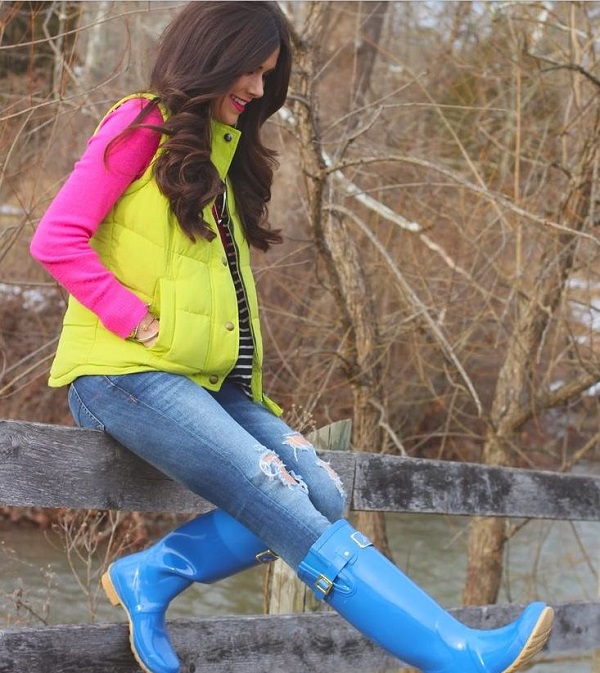 Images via Pinterest