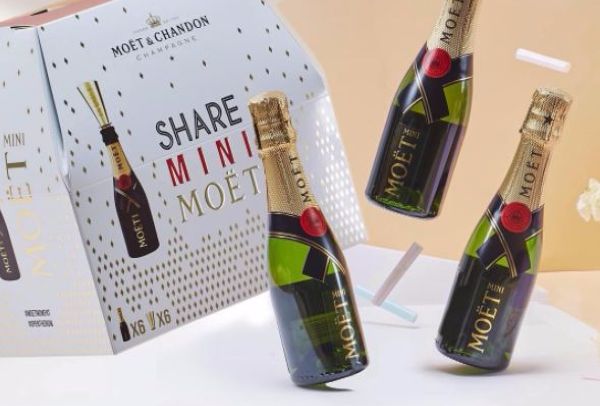 We have officially been blessed with the most amazing six-pack ever, all thanks to the gorgeous humans at Moet Chandon.
That's right, ladies - a six pack of tiny Moet bottles are available to purchase. #blessed.
But wait, there's more: it turns out the little bottles come with golden flute toppers, that you stick into the beverage to ensure you still look super chic while chugging back a bottle.
Sadly, the six pack of bubble isn't currently available this side of the pond, but they are available online.
And before you even ask, no they are not exactly cheap - but the good stuff never really is, right?
You will get six cute bottles of the world-famous champagne for just shy of $100 with sippers.
Expensive this may seem, but we are definitely waiting for payday to get our hands on these little fancy flutes.