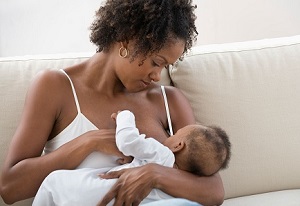 Yesterday, we reported on how a court in Australia had banned a mum from breastfeeding her child, all because she had gone under the needle to get a tattoo.
While medical records presented in court showed that the mother had tested negative for HIV and hepatitis, Judge Matthew Myers made the ruling based on the belief that there was an "unacceptable risk" of harm posed to the child.
In a dramatic series of events however, a Family Court today overturned the ruling. The injunction was unanimously thrown out after it emerged that the presiding judge had disregarded the opinions of medical experts.
In a rather disconcerting revelation, it has been reported that Judge Matthews made his decision on the basis of internet research which was at odds with the experts' testimonies.
According to reports, Judge Matthews based his decision on information he had gathered from the Australian Breastfeeding Association's website, which warns that tattoos increase the risk of developing a life-threatening disease, which can then be transferred through breast milk.
Commenting on the decision to overturn yesterday's ruling, Judge Murray Aldridge said: "Judges must not mistake their own views for being either facts not reasonably open to question or as appropriately qualified evidence."