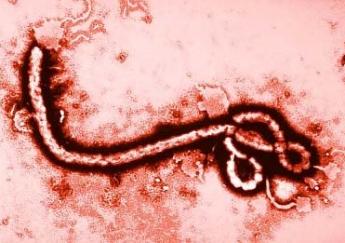 The HSE is investigating the death of a man in Donegal who may have contracted the killer Ebola virus.
The body of the deceased man is being kept in isolation in Letterkenny General Hospital. It is suspected that the man, who was in his 40s, came into contact with the virus when he visited one of the Ebola outbreak countries, most likely Sierra Leone. Before his death he had received treatement for malaria.
A full-blown investigation is being carried out, the HSE has confirmed, and laboratory results will be revealed tomorrow.
A HSE spokeswoman said the alarm had been raised earlier today that the remains of a man had been discovered in Donegal and that Ebola was a possible cause of his death.
The current Ebola outbreak began in the West African country of Guinea earlier this year before spreading to Liberia and Sierra Leone.