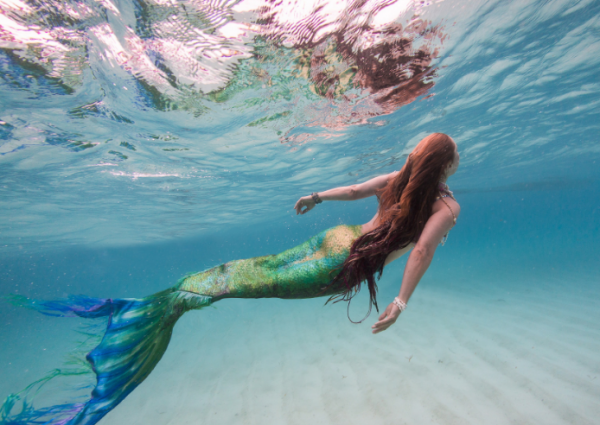 We've all heard the benefits of swimming when it comes to fitness but this added accessory could take your lengths to a new level.
Mermaid fitness is one of the most mesmerising fitness trends we've ever seen.
Once fully equipped with your mermaid tail (yes, we just wrote that) you take to the water for what looks like a pretty intense ab workout.
These classes are sure to give you that lean tummy you've been after as well as strengthening those legs too.
The classes also incorporate in beach balls and floats to engage the upper body for a full body workout.
But is this just a gimmick?
Well, apparently not.
Moving your entire body in unison is a completely foreign way of swimming so it engages muscles that we don't normally use with the traditional method.
We're talking major bum workout!
SHARE this latest fitness trend.