Today is a good day. I've brushed my hair and half-managed to dunk my head in my make-up bag.
But I won't lie to you, if I didn't have to haul myself into a professional environment today, I would probably still have a top knot and yesterday's leggings fastened to my legs.
Such is the life of a busy mum. And I don't think I am alone. The rare lone excursions I have to myself usually involve bypassing my favourite shops in a sleep-deprived haze and find myself automatically searching for long-sleeved vests aged 3-4 years in Penny's.
What I am saying is that I need some serious beauty help and I don't have time to find it. Which is why I have found a rake of personal grooming hacks that are not only easy to get but easy to use.
1. Hair Mask
I wince when I think about how much I spent on my hair pre-babies. But now you can bring back that shine with a simple egg and banana. Mix them together and apply as a thick paste to your hair for 15 minutes. Wash and condition as usual, ignoring your partner's smirks. Then say hello to your new swish-worthy mane. Bonus is that you can repeat the ingredients in a pan and have a lovely healthy pancake. Breakfast and super salon hair. Win-win.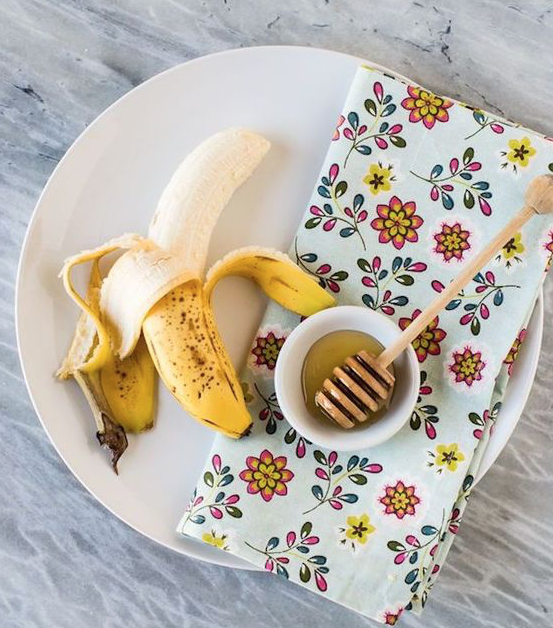 2. Boost your nails
Between clicking in those pesky car-seats, fiddling with the pram, folding a never-ending basket of laundry and well, life - my hands take the brunt of the workload. While I would ADORE an hour-long hand massage with primrose oil and the tears of unicorns, I would also settle for... anything to make them look better. They say that nature always finds a way and in this case, it is ten minutes soaking your tired old nails in a bowl of olive oil. Do your kegel exercises while you are at it and you then you will feel like you can take over the world.
3. Sugar Scrub
According to my friends, sugar is basically satan's dandruff but it isn't all bad - apparently used on the skin it not only exfoliates but also prevents the skin drying out to excess. Get equal parts sugar and honey - Mix together and run generously on your face. The idea is that it will help remove dead skin layers which will, in turn, give you a clearer complexion. (Then pop the rest on top of your pancake) Try this more complex but equally as effective one from the wonderful Mommypotomus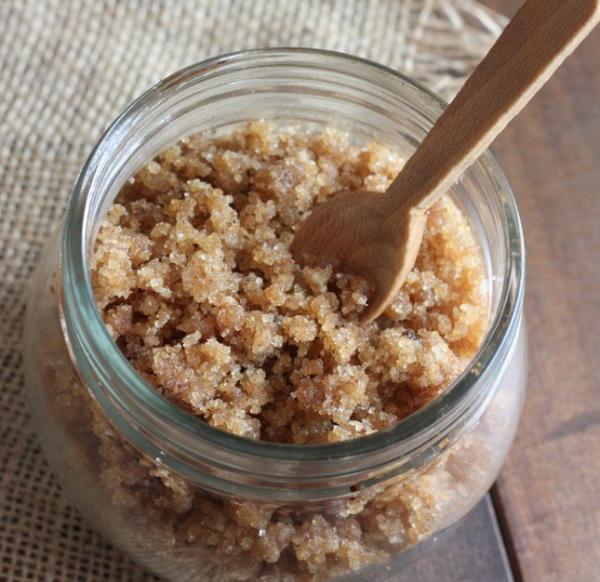 4. Dancercise
Hate the gym? Hate paying for it ever more? The best way to keep up regular exercise is to incorporate into your family routine. And no matter how tired you are or how much the day has you worn down - nothing, and I mean nothing, will reinvigorate you like a spontaneous, wacky kitchen disco. The kids will love it, you can rock out whatever is on your mind and kill a few calories along the way. Get that heart pumping and I can guarantee you will not only feel refreshed but much, much happier.
5. Lip Gloss
The winter has played havoc on my lips which is why I LOVE the idea of making my very own gloss. This is the only tip where you may not have all the ingredients in your kitchen press. You will need coconut oil, shea butter, cranberry and beetroot powder. (You can get these at your local health shop or online and they are not expensive) You can also use freeze-dried cranberries which you blitz in the blender. Check out the full process from one of our favourite beauty portals HelloGlow
6. Bright Eyes
Cucumbers have powerful antioxidants that can help reduce irritation in your eyes which can cause puffiness. Chill them too as the cooling effects help towards evaporation and are best applied for four to five minutes. Remove and check out those bright eyes. Cat-walk ready...(ish)
And remember to relax, take some time for yourself and repeat after us...we've got this, we've got this...