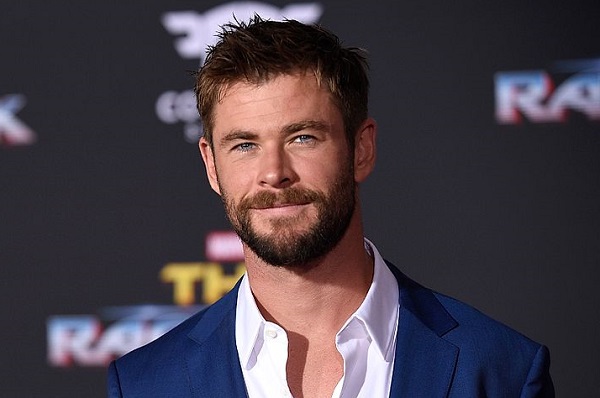 Chris Hemsworth and his wife Elsa Pataky have shared the funniest video of their three-year-old son causing mischief at home.
The Thor star shared the video with his 13.3 million followers, he wrote, "My son found out where the chocolate is kept. Must find a new hiding place. He's 3. #tarzanrules."
In the video, which has received over two million views in less than 24 hours, one of their twin sons scales their fridge like a little ninja, using the fridge handles as support.
We love how determined the youngster is to reach the chocolate, we could see ourselves doing exactly the same especially after it became a staple part of our diet during the Christmas holidays.
It looks like the young boy will be following in his dad's superhero footsteps, as many fans couldn't help but comment on the fact that he looked just like a very famous superhero.
One fan wrote, "Tom Holland has some competition! Grab you spider suit and hold on tight, Tom. Tarzan Hemsworth is coming for it."
Another added, "You guys have a little Spiderman at home."
One mum shared, "My 3-year-old does the same thing but opens the doors and pulls out the shelves to gain access & in the pantry will find her 4-5 shelves up! #nofear."
One thing we couldn't help but notice was the three-year-old is sporting some seriously long, blonde hair, which looks a lot like Thor's. Chris' son is certainly taking after his dad.
Thor Junior is officially our new favourite superhero!