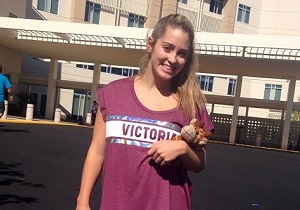 To be told that you are pregnant when you are a virgin must be incredibly frightening, but the truth behind this misdiagnosis has proven truly 'heartbreaking' for this teen.
California teen Riley Benado has made headlines around the world today, after sharing the story of her shock ovarian cancer diagnosis.
The 18-year-old contacted her doctor complaining of bloating, and was taken aback when doctors asked her to take a pregnancy test. Despite the fact that Riley was a virgin, doctors took her swollen stomach as an indication that she was five months pregnant.
Naturally, the test came back negative, but further probing revealed the shocking truth behind the swelling – she had an 11-by-13 centimetre mass on one of her ovaries.
Just days later, Riley underwent a hysterectomy to remove the tumour mass as well as her appendix, one of her ovaries, and her eggs. Doctors were initially supposed to remove her uterus too, but Riley's surgeon was 'miraculously' able to save her.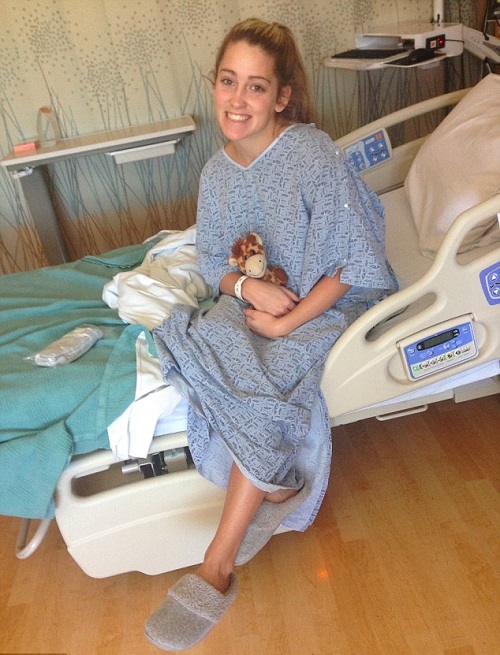 Now recovering from her procedures, Riley has set up a GoFundMe page to raise money for her expensive medical bills.
"At this age, removal of these parts of my body is not only scary, but it's heartbreaking. I have always dreamed of having my own children and raising a family. I love kids so much, so to know I will never have a child with my own genes and my own characteristics breaks down," said wrote.
While Riley is 'not out of the woods' yet, she is said to be doing 'fine'.
If you would like to donate to Riley's page, you can find it through this link.