Hula hooping is probably one of the most entertaining forms of exercise out there and something that children always love having a go at, thanks to the variety of brightly coloured and something glittery hoops available.
However, while it may look like simple fun, mastering the art of 'hooping' can be a lot more challenging than you would have guessed.
Follow our top tips and spend some memorable quality time perfecting your hula hooping skills with your children.
1. Before you start, you need to make sure you look the part. Slippery material and layers of loose clothing is going to make it difficult for the hoop to keep spinning. Make sure you wear fitted clothes that don't have a slick texture.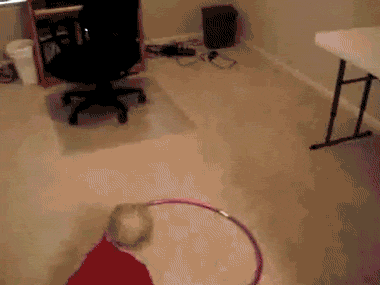 2. An artist is nothing without his tools, so make sure you're using the right hoop. While they may seem intimidating, large, heavy hoops are actually much better for beginners. They take longer to spin around your body, which gives you more time to master the art of keeping your hoop off the ground.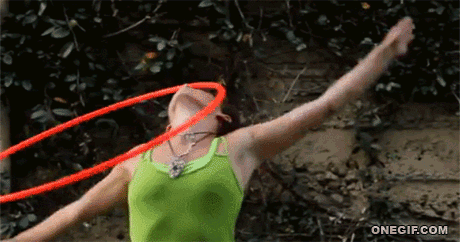 3. We're going to start you off with the easiest move. Every hooper needs a good foundation, so make sure you're standing with one foot in front of the other.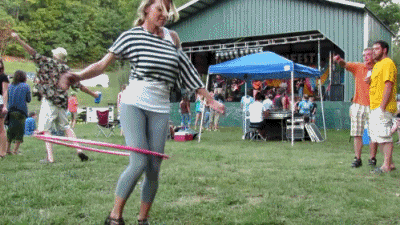 4. Hula hooping can be just as good for your posture as a mini yoga session. Standing up tall helps keep your hoop moving and your spine nice and straight.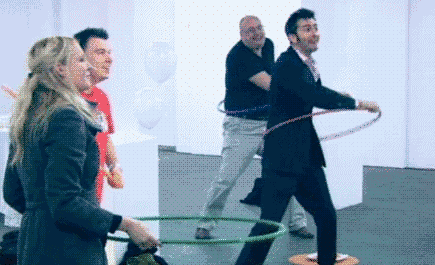 5. Most people think you're supposed to rotate with the hoop, but this actually slows your hoop and causes it to collapse. The simplest way to 'hoop' is rock backwards and forwards in time with your hoop.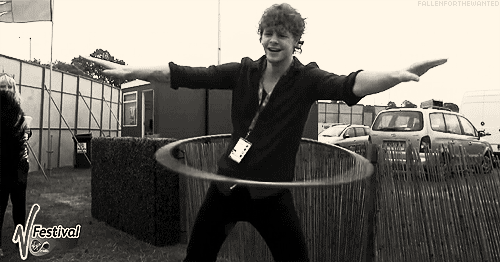 6. When starting your hoop off, it doesn't matter which direction you spin the hoop. Just choose whichever direction is most natural for you and your body.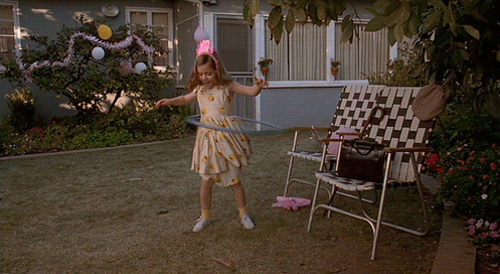 7. Now remember – you're rocking backwards and forwards, not rotating your hips. When the hoop makes contact with the front of your body, rock forward to give it some momentum.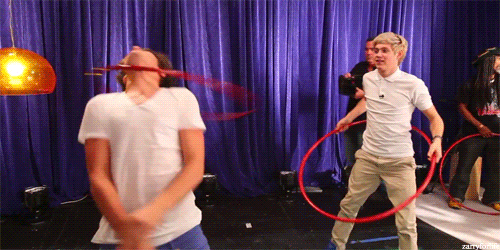 8. Then when the hoop rotates along your back, press backward to keep it spinning.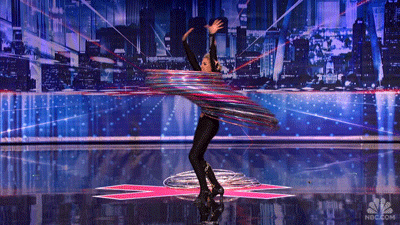 9. While forward-and-back rocking is the simplest method, some people prefer a side-to-side motion. For this, you'll need to adjust your stance – place your feet hip distance apart and bend your knees a little. Rock left and right as the hoop touches each side of your body.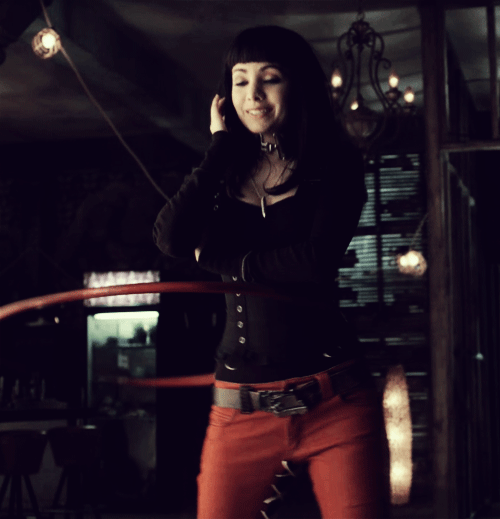 10. If you're practicing some off-body moves where the hoop needs to spin around your hand or above your head, you should use a smaller, lighter hoop. It will be easier to spin and will also hurt less when it inevitably hits you in the face...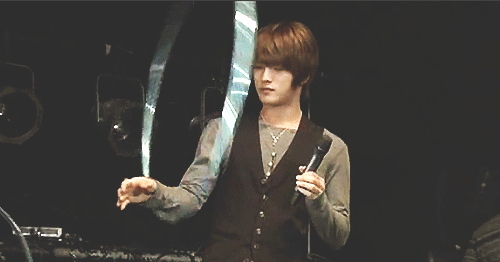 Happy Hooping, folks!