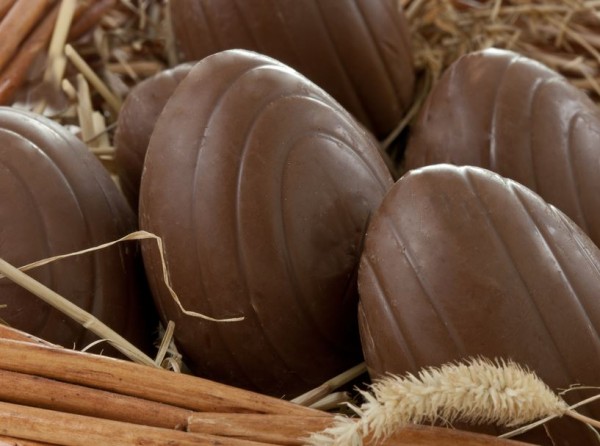 The dangers of excessive sugar consumption has garnered a lot of media attention over the last few months, and with Easter week just around the corner, MummyPages.ie launched an in-depth research into Easter egg consumption in Ireland.

Shockingly, we found that the average sugar content in large-sized Easter eggs equates to 48 teaspoons of sugar compared to 12 in the smaller child-sized variety. And with four in ten children receiving between five and ten eggs and a further one in ten receiving a whopping ten to 15 eggs, it is no surprise that 91% of parents ration their children's chocolate consumption.
In fact, a high number of mums intercept some of their child's eggs without their kids knowing, often using it for baking, giving it away or eating it themselves.
Considering the high sugar content, it is no surprise that over half of the respondents want to be consulted before an adult gives their child an egg, with many opting for alternative gifts like books, days out, toys or even new clothes. Over 70% of mums think Easter eggs should be limited by law to just one aisle or display in supermarkets, with just under 20% of mums believing there should be an extra 'sugar tax' on them.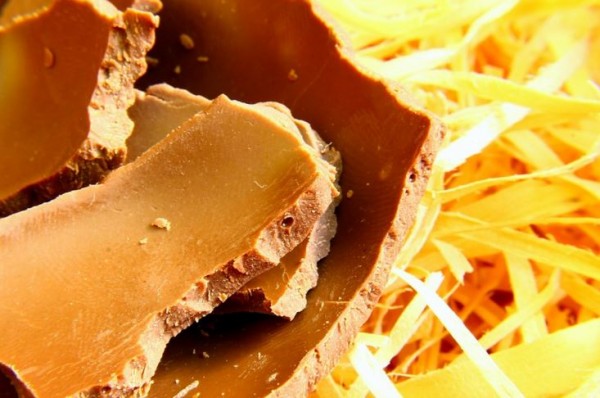 MummyPages' research highlights how parents are becoming more health conscious about the amount of sugar children and indeed the whole family are consuming.
Interestingly, we found that there is a shift in attitude towards a healthier lifestyle and reducing the amount of sugar consumed. And almost three quarters of parents are calling for the Government to introduce new merchandising, manufacturing and labelling regulations on the sale and packaging of chocolate Easter eggs in a bid to curb our looming obesity crisis.
Half of mums think there should there be a maximum limit in grams of chocolate in Easter eggs marketed to children, and a fifth of mums are in favour of an extra 'sugar tax' being placed on Easter eggs.
"The temptation at Easter to demonstrate your love for your family members in kilograms of chocolate is easily understood given the huge displays of affordable chocolate on offer at this time of year. However, too much of this kind of 'love' will actually hurt those you care about the most. We are currently on track to become Europe's fattest nation by 2030 and all of our Easter chocolate will certainly not help this fact," said Laura Haugh, Mum-in-Residence for MummyPages.ie, Ireland's biggest online parenting community
"Children are the biggest recipients of Easter-themed chocolate at this time of year, with grandparents the biggest culprits. Thankfully though, nearly three-quarters of our MummyPages mums report intercepting or siphoning away chocolate excess before their little tummies are overindulged."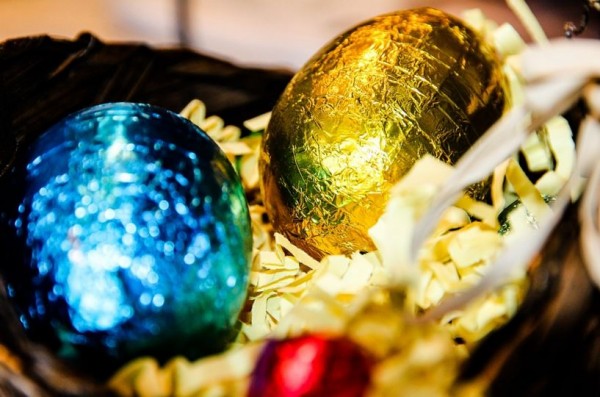 "Earlier this year, MummyPages launched a campaign to encourage the Government to introduce teaspoon food labelling to denote the amount of sugar in food products. While we all know that chocolate is a treat that should be enjoyed in moderation, this kind of labelling would help parents in choosing an appropriate size egg for the children in their life who might find rationing their chocolate intake difficult on Easter Sunday," Laura added.
"Our MummyPages community research clearly indicates there is a new trend developing to give chocolate alternatives this Easter, with toys and family excursions popular substitutes to the traditional chocolate egg. Savvy mums also report using leftover chocolate in fun baking activities with their children which will come in useful this year to keep little hands occupied over the Easter school holidays."
SHARE if you were surprised by the high quantitiy of sugar in Easter Eggs.