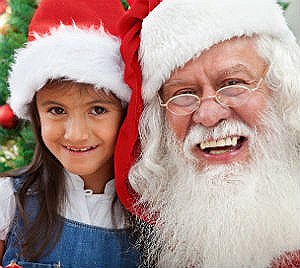 Christmas has officially started at the Arboretum Christmas Village and kids will be in awe of the life-sized animated displays of Christmas books and Santas amazing gift shop and village.
Santa's grotto opens on Saturday 9th November and there will be plenty of elves to guide you to his grotto. Kids will also be able to enjoy breakfast with the man in red which is sure to be a truly magical experience for the whole family; breakfast comes complete with a live reindeer.
With the help of the Laura Lynn foundation, the Arboretum has its very own Santa Postal Depot to make sure your letters get delivered on time and your little one will even receive a personalised response. A special Laura Lynn postage stamp costs just €2.00 and all funds will go directly to the charity.
The Arboretum Christmas Village will make sure families will experience a truly magical festive season.
Location: Arboretum Lifestyle and Garden Centre, Co. Carlow
When: 9th November – 24th December 2013