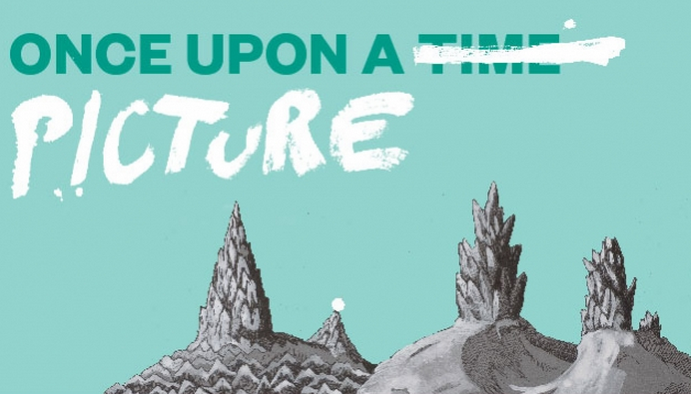 This spring, the Ark invites you to take a closer look and find the story that every artwork has to tell.
Let your imagination run wild as you explore the exhibition of artworks which are a little bit mysterious, alluring and perhaps magical, suggesting themes that have fascinated artists, writers, thinkers and dreamers across history.
Once Upon a Picture exhibition (free)
The cosy corner of The Ark will become a space to relax, read, listen to fairy tales or write / draw your own response to the experience, inspired by what you have seen in the exhibition. It is also where you can join actress Lizzy Morrissey for a relaxed, free story-time session on Wednesdays 1st and 8th April at 11am, 12pm (For under 7's) and 2pm & 3pm (For over 7's).
When: Every Saturday from 28th March - 2nd May
Easter Holidays: 30th March - 10th April (closed Good Friday and Easter Sunday)
10am – 5pm (Last entry at 4.30pm)
Once Upon a Picture performances, talks and workshops:
March Inventing Quirky Characters Workshop (Ages 4-6) & (Ages 7-9)
In this imaginative workshop, visual artist Paula Henihan will help you to create your own curious or fantastical character, using a range of mixed media, collage, and drawing techniques. (Tickets €8/€11)
When: Monday, 30th and Tuesday, 31st March
Making Magical Stories Workshop (All the Family)
Work together as a family to create a magical story and bring it to life visually. A workshop for ages 4+ and their families with visual artist Jo May.(Tickets €8/€11)
When: Monday, 6th and Tuesday, 7th April
The Enchanted Treasure Chest (Ages 2-4)
A mysterious treasure chest has been found in The Ark! Join artist Bethan Parkes to discover the secrets of the chest in this fun, visual arts based workshop for the very young. (Tickets €8/€11)
When: Saturday, 28th March, Thursday, 2nd and Thursday, 9th and Saturday, 25th April
The Art of Fantastical Flavours (Ages 8-12)
Discover some of the most bizarre recipes ever invented and how they've been inspired by stories, artworks, tastes, places...Then write and design your own! With artist Stephen Brandes. (Tickets €8/€11)
When: Friday, 10th and Saturday, 11th April
Storytelling with Jack Lynch (Ages 5+)
Escape to The Ark for some magical storytelling with renowned Irish storyteller Jack Lynch. Let Jack transport you to a world of giants & little people, strange mythical creatures, and fantastical lands as he tells his tales in this storytelling session inspired by The Ark's exhibition Once Upon APicture. (Tickets €5)
When: Saturday, 4th April
Talk: The Making of Song of The Sea (Ages 5+)
Don't miss your chance to discover the story behind Song of The Sea, the animated feature film by Kilkenny's Cartoon Saloon, in this special talk with Director Tomm Moore and Assistant Director Fabian Erlinghauser. (FREE)
When: Saturday, 2nd May