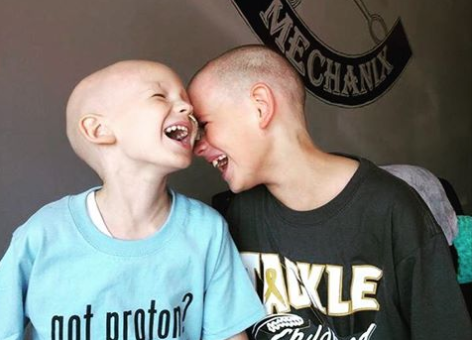 George was diagnosed with a rare type of cancer in January. He is just four years old.
He is currently undergoing treatment in the UK and, more recently, in the US where he endured a hellishly long 6-week course of proton therapy.
George's family have been raising money through the 'George and the giant pledge' push and are halfway to their target.
To date, the money has funded a Paediatric Psychologist at the Royal Marsden Cancer Hospital, who is specialising in a project for children with Brain Tumours, two Play Therapists who help guide children through their awful procedures, a Sarcoma Fellow to focus on research in this area, as well as funding the remodelling of an isolation room at East Surrey Hospital.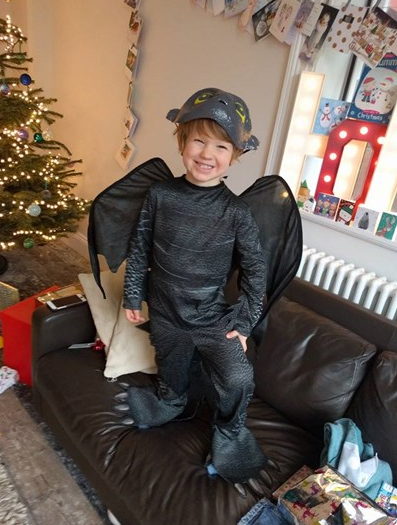 His parents say that the diagnosis was a huge shock:
"We were quietly optimistic that George's doctor was going to deliver some good news (if you can call a tumour growing close to your 4-year-old son's spine, good news). Instead, the words that came out were four words that we'll never forget "Your son has cancer".

You often hear people describe getting bad news as being like a 'hammer blow'. Well, it's true – if, after the initial blow, the hammer then reaches inside you and pulls your insides out. We're completely distraught at this moment in time, this news really has knocked the stuffing out of us. But mark our words, Tony the tumor has picked a fight with the wrong family."
Now, in celebration of completing his therapy in Florida, George's big brother Alex has just shaved off his surfer locks.
He says his brother is his best friend and it is the least he can do to support his little brother.
What heroes they both are!