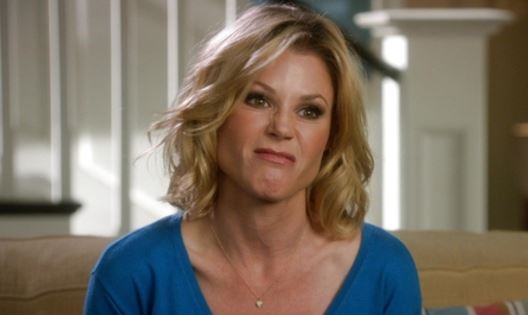 If there's one thing every parent takes comfort in, it's the fact that we're all making it up as we go along.

Oh, we may have read every parenting book on the market the moment that second blue line appeared, but then our little bundle arrived, and all those tips and tricks went out the window.

We quickly realised that the family's new addition brought with it a whole host of issues for which we weren't ready, and no amount of studying would ever prepare us for our child's own unique foibles and distinct eccentricities.

Thankfully, every parent feels the same, and here are the fillet of parenting fails.

1. Unfortunately that's not how it works, Sarah.
Sarah: "Dad, I need a credit card so that I can get things for free." #parentingfail

— Howard Dierking (@howard_dierking) July 2, 2017

2. They might have a family discount.
My 4yr old just told me a joke:
What do you call a cow with no head?
Dead.
Wondering if I should start saving for therapy? #parentingfail

— Aspergirl (@aspergirlpower) July 2, 2017

3. Hmm... try again.
3 yr old smiling: I want a spanking!
Me to husband: I don't think we're doing it right. #toddlers #parentingfail

— A. Marie Silver (@amariesilver) July 2, 2017
4. And the dream is over.
I told my daughter there's no such thing as the #toothfairy bc I was tired of putting money under her pillow.#worstmomever #parentingfail

— Courtney Keaton (@courtneykeaton) June 21, 2017

5. Yep, been there.
I'm stress eating a bag of graham cracker cookies, I told my toddler we're out of #parentingfail They are delicious

— Ashley Del (@AshCzDel) June 20, 2017

6. Can't fight city hall.
Pretty sure we need to cut back on tv for the kids this week. They were singing all the tv ads as we would go by each sign. #parentingfail

— Derek Nelson (@pastorderekn) June 19, 2017

7. Well, that was unexpected.
Me: Hey hunny, how was school?
4 y/o: I swallowed a rock and it is stuck in my tummy.
Me: Anything else not weird?#parentingfail #special

— CoreyBaker (@BizzyHillbilly) June 15, 2017

8. But they can text with their eyes closed.
#parentingfail when your almost 18year old son calls and asks how you use the washing machine. Tbf he normally bribes his brother to do it.

— Align Consultancy (@AlignLtd) June 14, 2017

9. The kid wants what it wants.
So my 4yo won't eat any veggies but will eat a discarded fortune cookie left on a public trash can #parentingfail #ineedwine

— Bookworm Btwn Sheets (@BookwormBTS) June 14, 2017

10. Parenting summed up in some sentence.
It's the thought that counts....that's what I tell myself since my todler pooped on the floor NEXT to the potty... #parentingfail

— Philman (@philman604) June 13, 2017