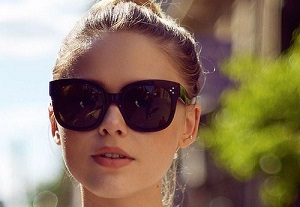 Finally, there are signs of sunshine around, so it's time to get out those sunnies and shades. With so many funky and gorgeous styles available to choose from this spring, here's a peek at some of the trendiest ones around.
1. Cat-Eye
The feline flick isn't just for your eyeliner – indeed, the pointed cat-eye model is one of this season's most popular styles. These look great on a heart-shaped face, accentuating the best features of your face.
2. Aviator
A celebrity-favourite, the best thing about these shades is that they suit most face shapes, due to their curved lenses and high brow bar.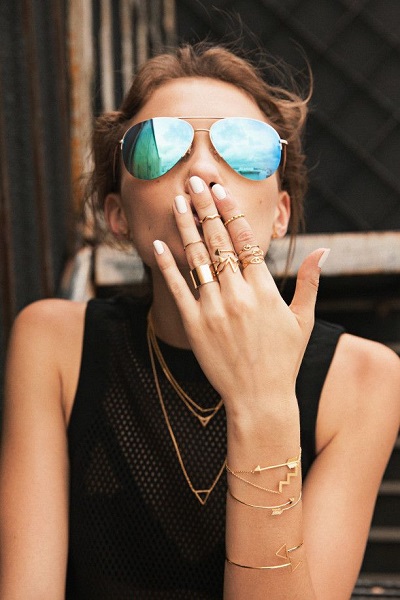 3. Round Lense
A modern take on a classic, a pair of round-lense sunglasses channels the vintage 70s trend that is dominating this season. These round lenses best suit square face.
4. Wayfarer
For those who want a non-fussy look, the wayfarer is your best bet. A classic black pair will slim a round-shaped face.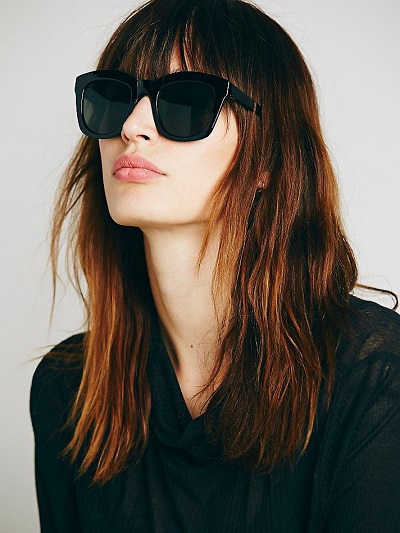 5. Oversize
Just as this season's clothing collections are all about the oversize look, the same goes for your sunnies. Best suited to oblong-shaped faces, this look is best kept for for your more flamboyant, Breakfast At Tiffanys days!
Images via Pinterest