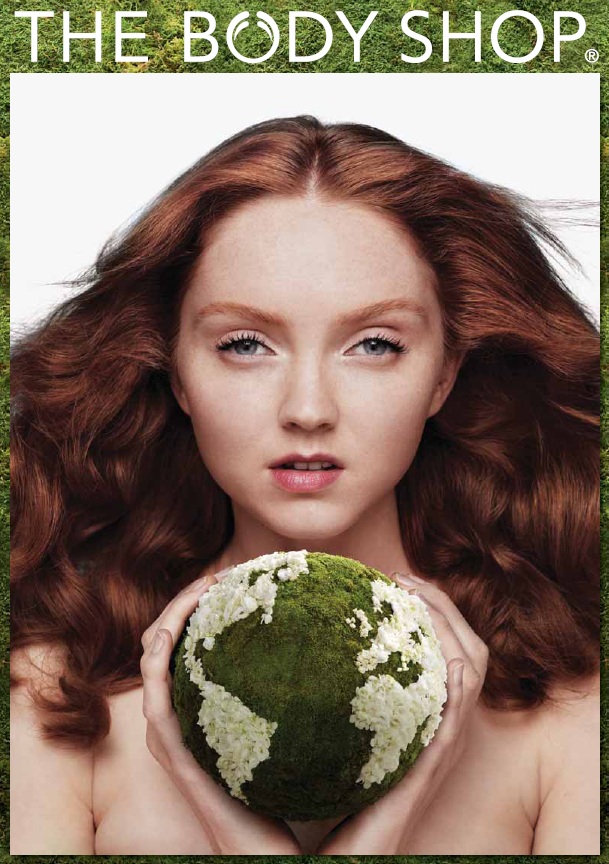 The Body Shop has launched their new campaign, Beauty With Heart, which focuses on Looking Good, Feeling Good and Doing Good. We love this concept that The Body Shop has incorporated into their range. Their products include raw Fair Trade ingredients, are not tested on animals, and are 100% vegetarian. So people, animals, and the plant are all kept in mind when creating their gorgeous products.
As part this new campaign, The Body Shop has welcomed Lily Cole, model, actress and activist, as their new brand advocate. She is the first ever global brand advocate for The Body Shop and her views on using consumer power to make positive changes in the world fit in perfectly with The Body Shop's ethos.
To celebrate the launch of Beauty With Heart, and to welcome Lily on board The Body Shop team, they have launched a new, limited edition cruelty free make-up range which Lily has put her name to. Like all their make-up, it contains no animal products and hasn't been tested on animals. And although there is a serious message, the products are seriously fun! They come in ultra-expressive colours, shimmering looks and super soft giant puffs for perfect application.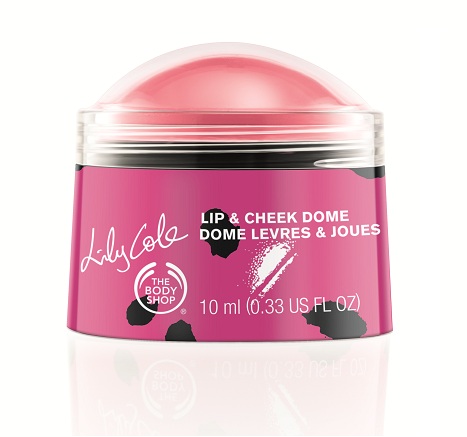 This new Lily Cole range includes glosses, primer, liquid eye liner, brushes, shimmer cubes and more. One product that we particularly love is the Puff On Radiance which leaves a lovely pink tone and luminous finish on the skin. It looks great on face, cheeks and décolletage, and comes with a super soft puff. The Pearl Radiance Primer is also a lovely product that will have your skin glowing. These radiant, light-diffusing pearls should be used before your foundation or can even be used on its own. You will instantly improve your complexion with this product.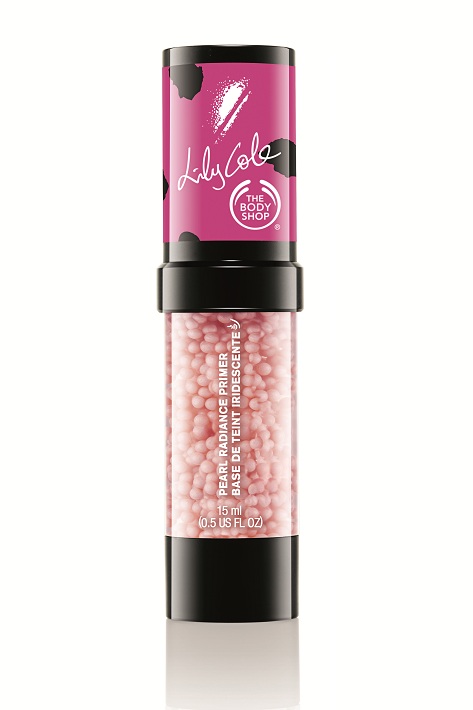 The Lip & Cheek Dome is Lily's favourite product. It's a creamy gel that comes in an innovative dome shape which can be applied directly to the cheeks or onto the lips. It's so easy to use and is available in Pinch Me Pink and Crazy For Coral. We are also loving the new violet Liquid Eye Liner. You can use this eye liner to add a subtle bit of colour to a smokey eye, or you can layer it for a really bright, dramatic effect. It's smudge proof and easy to apply with it's fine tipped felt applicator.
These products are on limited edition so don't delay in calling into The Body Shop and trying out these fabulous products for yourself.