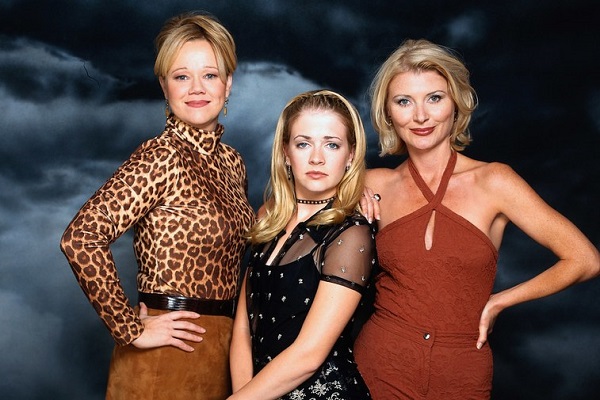 We were thrilled to hear that Sabrina The Teenage Witch was going to be rebooted by the CW. The iconic series was one of our favourite shows back in the 90s.
The series is set to be a lot darker than the original show. Taking big inspiration from The Chilling Adventures of Sabrina comics.
The coming-of-age series will follow Sabrina's life as she comes to term with being half-witch/half-human.
The upcoming cast have big shoes to fill with Melissa Joan Hart and Caroline Rhea starring in the original series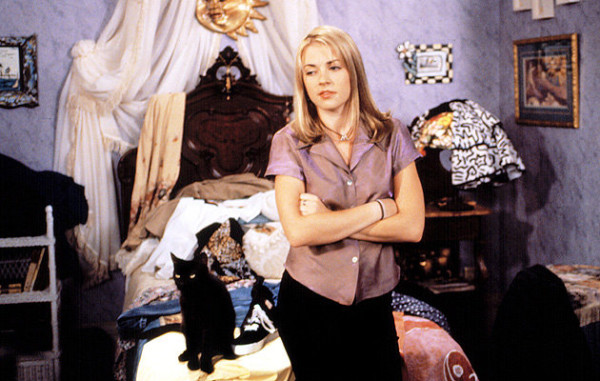 Kieran Shipka has been confirmed to play Sabrina, with Wonder Woman star Lucy Davis set to star as Aunt Hilda.
Speaking of the casting, the Mad Men actress shared, "It's going to be really dark and really cool, and have this very like macabre take on everything. I'm really pumped to be a witch. Who wouldn't be?"
Taking on the role as Sabrina's aunt Zelda is Homeland actress Miranda Otto.
However, the beloved aunts will be extremely different to the Helda and Zelda we know and love.
BREAKING NEWS: @netflix has cast @kiernanshipka as Sabrina Spellman in the upcoming TV series based on THE CHILLING ADVENTURES OF SABRINA comics!

READ MORE: https://t.co/0Y3cNvD9Us pic.twitter.com/3GXVrBcMaj

— Archie Comics (@ArchieComics) January 5, 2018
According to Variety, Zelda Spellman will be a stern and strict aunt to Sabrina. She believes that there is no greater honour than serving the Dark Lord.
Zelda is extremely protective of her young niece being described as the most disciplined member of the family.
The entire series may be darker and spookier than the original, but we cannot wait to tune in when it eventually airs on Netflix.
Welcome to Greendale, Miranda Otto!

Miranda will portay Aunt Zelda on @Netflix's upcoming Chilling Adventures of Sabrina adaptation! https://t.co/FEUhf1m7iX

— Archie Comics (@ArchieComics) February 21, 2018
No air date has been confirmed for the untitled Chilling Adventures of Sabrina adaptation, but Netflix has ordered two seasons of the bewitched show already.
With such a strong cast, it's safe to say this series will be spellbinding!