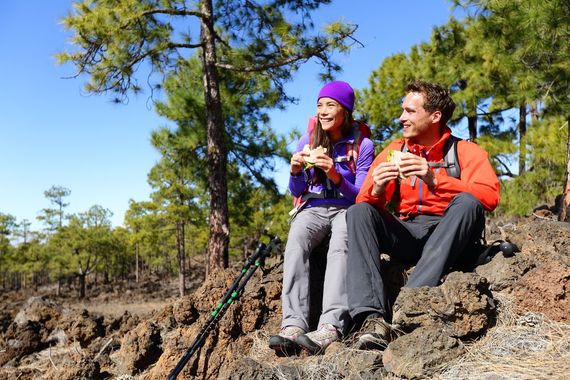 Over the past 50 to 100 years, dramatic changes in our everyday environment have led to declining fertility rates in most first world countries, with one in six couples (at best) now having difficulty conceiving.
In Ireland, there are now 26 fertility clinics and 3,000 children were born in the last year through IVF clinics.
When a couple realises conception is taking a little longer than what is seen as normal, there are many different approaches to consider. Fertility testing has been very successful at identifying underlying causes and these can usually be grouped as follows:
specific male causes (30%),
specific female causes (30%),
unexplained infertility (30%)
combination of problems (10%).
Let's examine your lifestyle and is it important?
If you're hoping to get pregnant now or in the future, you might wonder about your fertility and whether you can improve it. Some factors, such as medical issues, may be beyond your control, but your lifestyle choices can affect your fertility, too.
A healthy diet in preparation for pregnancy is one of the most powerful 'health changes' you can make to boost fertility. Numerous studies have shown that specific changes to the diet can increase the chances of healthy ovulation, prevent recurrent miscarriage and support a healthy pregnancy.
One study from Harvard University showed an 80% decrease in infertility with the lifestyle changes made by switching to a fertility diet. Women who followed a combination of five or more lifestyle factors, including changing specific aspects of their diets, experienced 80% less relative risk of infertility due to ovulatory disorders compared to women who engaged in none.
Another large study, printed in Reproductive Biology and Endocrinology in 2012, analysed the sperm of 1683 male patients undergoing assisted reproductive technologies (ART).
Age, body mass index (BMI), ejaculation frequency, nutrition, sports, sleep habits and social behaviour of each man was examined and the study concluded that a combination of poor lifestyle factors can have a detrimental effect on sperm count, motility and the amount of cellular fluid in the sperm head, known as vacuole.
The combination of these factors may greatly reduce a couple's chance at a successful and healthy pregnancy. The good news is, that by making a few changes to your diet and lifestyle, you can make a significant difference to your fertility.
The Benefits of Eating a Natural Fertility Diet
Provides antioxidants, vitamins and minerals which help to protect egg and sperm health from the damage caused by free-radicals.
Supports the body towards hormonal balance by providing the 'good fats' needed for hormone production and function
May decrease chances of a miscarriage due to insulin resistance, damage done by free radicals to DNA, and egg and sperm health.
Helps to build important nutrient stores for pregnancy
Supports a healthy reproductive system
Promotes energy and vitality