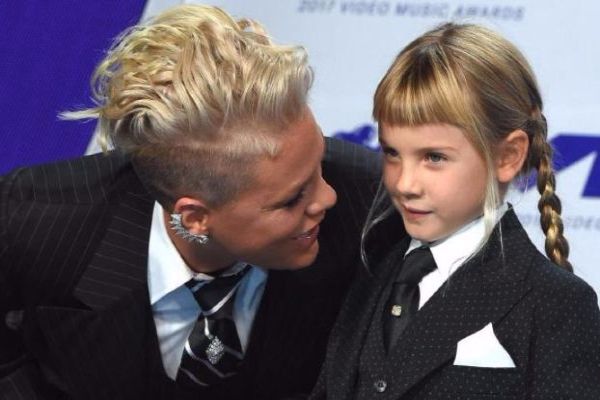 After her inspirational speech at the VMAs, it'll come as no surprise to hear that Pink has given her daughter Willow the greatest dating advice.
Pink's six-year-old daughter is extremely lucky to have such an empowering mum to support her.
The What About Us singer told Cosmopolitan about her daughter. She revealed that the youngster asked her how many boys can she date at once, to which the songstress replied, "Probably none of them because they won't deserve you."
Pink told her adorable little girl that her future partner must treat her with oodles of love and respect. She said, "They have to be chivalrous, they have to be good to their moms."
The Just Give Me A Reason singer wants her daughter to be honest in life, "I want her to speak her truth. I think one of the most helpful things to remember in life to be true to herself."
She revealed that they are a very 'label-less' family. She shared, "Last week Willow told me she is going to marry an African woman. I was like, 'Great, can you teach me how to make African food?"
The mum hopes to teach Willow one very important lesson- be yourself.
Pink has told her daughter to embrace her quirks and flaws. She hopes that as she grows up she remembers that everyone is different and there is nothing wrong with that.
She revealed, "Another very important thing I tell my daughter is it's very fun to be weird and it's very boring to be normal."
Pink is such an inspiring mum!