Today, The Duke and Duchess of Cambridge visited Dundee for a day of royal engagements. As the doting parents greeted the public in Scotland, Kate gushed about her youngest son Prince Louis.
The Duke and Duchess officially opened V&A Dundee during their trip. It is the first ever dedicated design museum in Scotland. V&A Dundee provides a place of inspiration, discovery and learning through its mission to enrich lives through design.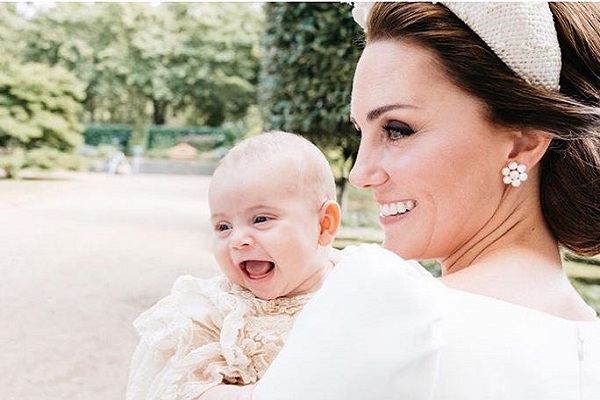 The proud mum looked stunning in an Alexander McQueen tartan dress coat as she chatted with members of the public during the visit.
According to royal photographer Mark Stewart, Kate revealed that Prince Louis, who is now nine-months-old has reached another big milestone.
The mum shared that the youngster has started crawling. She told one woman that her baby boy is "a fast crawler."
We're sure he'll be running around after his big brother Prince George and big sister Princess Charlotte in no time.
At a prior royal engagement, William revealed Louis has reached another milestone and its one that every parent dreads.
The youngest Cambridge child has started teething.
During a visit to London's Air Ambulance Charity, the Duke of Cambridge was gifted a small helicopter toy for his eldest child Prince George.
According to Hello!, The dad-of-three said: "Amazing, that will go down extremely well," before admitting Louis will no doubt be "chewing that before long," implying that baby Louis is about to start teething.
We can't wait to hear more about Prince Louis. Can you believe it's been nearly a year since Kate gave birth to her baby boy at St. Mary's Hospital?