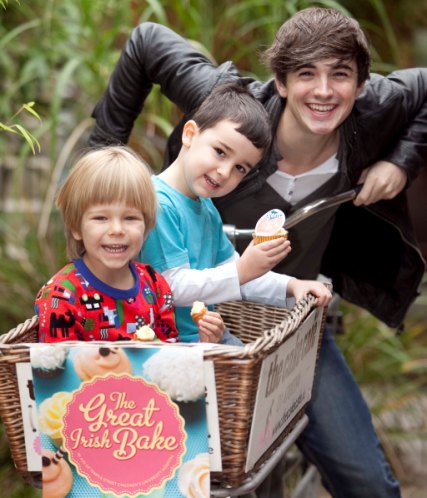 If you are a bit of a foodie and love showing off your baking skills then 'The Great Irish Bake' is an event you simply cannot miss. 'Bake a Difference' is an event raising money for Temple Street Children's University Hospital and is proudly sponsored by Gem Pack Foods. This November, Irish celebrity chef, Donal Skehan, wants you to join him in creating some delicious goodies to sell to your friends, family, colleagues and even strangers, with the proceeds going towards Temple Street Children's University Hospital.
The best part is, by joining The Great Irish Bake this November, not only will you be helping seriously ill children, but you will be in the running to win a fabulous trip to New York for two nights with Aer Lingus flights and accommodation.
To 'Bake a Difference' simply log on to
www.thegreatirishbake.ie
where you will find hints, tips, recipes and much more. Register online to participate in this great cause and start baking and selling at work or school, or even host a coffee morning at home with friends. The Great Irish Bake campaign has proven to be a big hit with companies who gather together their very own baking committees to bake and sell at morning coffee breaks.
You can also 'like' The Great Irish Bake on facebook
www.facebook.com/thegreatirishbake
and keep up-to-date on the latest baking news as well as exchange recipes and tips with fellow bakers. You can also send them pictures of your creations and of fundraising events.
Donal Skehan will be giving tips throughout November on how to host the perfect bake sale, as well as provide exclusive recipes on
www.thegreatirishbake.ie
. Gem Pack Foods are also sprinkling some hundreds and thousands over the campaign by releasing a special all-in-one Christmas Cake fruit pack in time for you to get your Christmas Cake ready for the festive season. Not only will this make Christmas baking far easier, but Gem will donate 25c from every pack sold to The Great Irish Bake, so there's even more reason to choose Gem for your Christmas baking.
So take part now and you could be jetting off to New York thanks to The Great Irish Bake.