It wouldn't be Christmas without panto and today, The Helix are excited to announce an online Christmas panto of 'The Sword in the Stone', starring Irish actress, Amilia Stewart-Keating.
Produced once again by TheatreworX Productions, The Helix Panto Online will be a new way for families all over the country to enjoy the magic of Christmas panto during these Covid times and all from the comfort of their homes. Tickets for this magical cinematic experience are on sale from tomorrow, Tuesday, 17th November at 12noon from www.thehelix.ie.
This Christmas transform your living room into a magical panto-land for the ultimate family experience! Creating a special cinematic experience for all the family to enjoy, the production of 'The Sword in the Stone' promises to be as magical as ever, and will be packed full of laughs, boos, cheers, songs, dances and amazing special effects.
Priced at €20.00 per household, get up close and personal with your favourite panto characters from the comfort of your home with a live Q&A at the end of each scheduled performance*. Choose from scheduled performances at www.thehelix.ie and receive a link to the show as part of your confirmation email once booking is complete.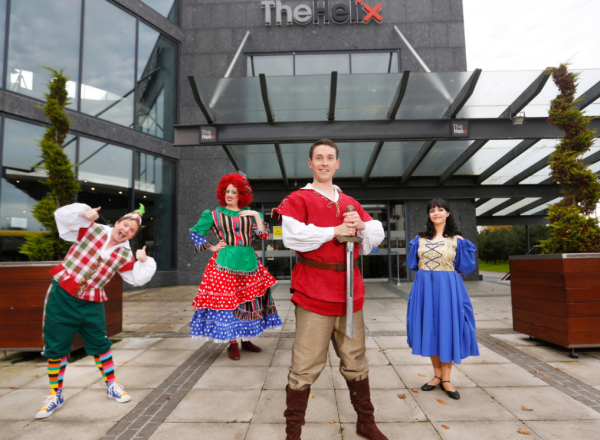 Join The Helix Online Panto heroes including, Pip played by Irish actress and RTE Fair City star, Amilia Stewart-Keating and her brother Archie (Gavin Ryan) on their quest through the panto-sphere to claim the Sword of Hope and save Merryville! Audience favourites such as Buddy and Laurel (Colin Hughes and Aidan Mannion) and Dame Lola (Chris Corroon) amongst many others also return for this hilarious cinematic adaptation of 'The Sword in the Stone'!
The theatre and arts festive landscape will be very different this year due to Covid-19 restrictions. The Helix Panto Online will keep over 50 people within the industry in retained employment this festive season and will allow families to still enjoy the annual tradition of a Christmas panto in a brand-new cinematic way.
General Manager of The Helix, Michael Brady said, "The Helix Panto has become such a central part of so many families' Christmas tradition and this year we've found a way for us to bring the panto into everyone's home this Christmas without having to leave the comfort of the sofa with our very first, if not, Ireland's first virtual panto! TheatreworX will bring all the festive magic and wonder not only to our loyal panto fanbase but to families right across the country!"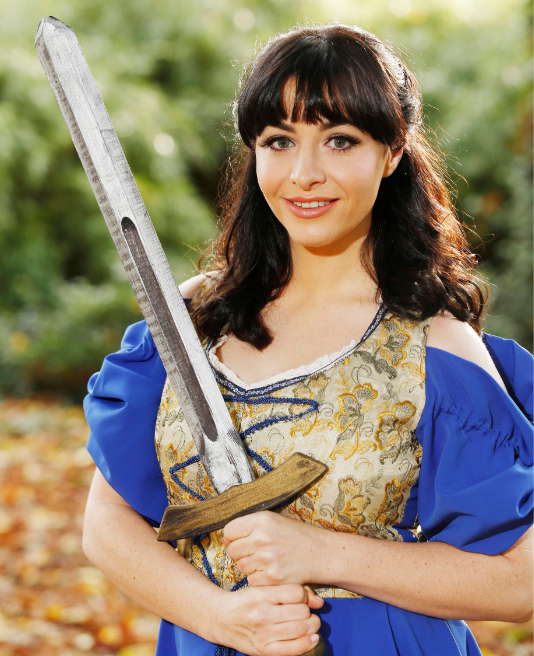 Creative Director of TheatreworX Productions and producer of The Helix Panto, Claire Tighe said, "The TheatreworX Productions team and I are looking forward to spreading some joy to families right across the country this Christmas. It's been a difficult year for the arts and to be able to give over 50 people employment during this festive season is really important to us. We've worked hard to make sure this online panto is just as magical and spectacular as watching it in a theatre, with special camera effects, laughs, fun and magic. This will be the perfect cinematic experience for all the family to enjoy this Christmas. We also acknowledge the support of the Department of Tourism, Culture, Arts, Gaeltacht, Sport and Media.".
SCHEDULED PERFORMANCES
Priced at €20.00 per household. The Sword in the Stone will be streamed at 7pm on the following dates - December 19th, 23rd, 27th, 29th, 31st/ Jan 2nd. Engaging with the cast for the post-show Live Q&A will be done through social media. Send in your requests or questions through social media and cast will answer them live from your screens. (Followed by post-show Live Q&A with the cast)
PANTO ON DEMAND
Priced at €20.00 per household. If scheduled performances don't suit you, Panto on Demand is available to stream at a time that suits you during the Christmas holiday period (23rd December to 5th January). (Does not include post-show Live Q&A)
To book scheduled performances or Panto on Demand visit www.thehelix.ie.