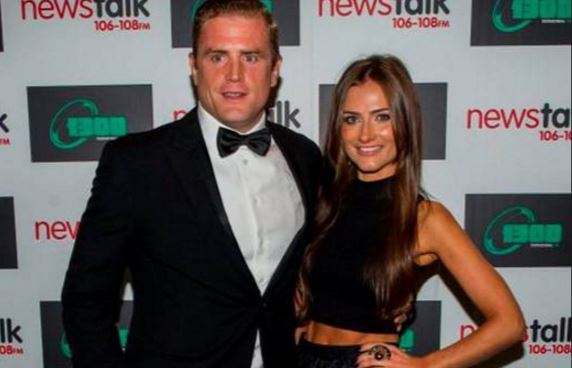 Less than a fortnight after tying the knot with Sheena O Buachalla, Irish rugby star, Jamie Heaslip, has taken to Instagram to lament the end of his honeymoon.

And while it may be back to reality for the couple, Jamie couldn't resist sharing one last stunning snap of himself and his new wife on their wedding day, and it just so happens to be at one very familiar spot in the capital city.

Looking beyond happy, the couple held hands and posed in front of the Guinness Brewery in Dublin's St James's Gate on their wedding day earlier this month, and fans are all over it this afternoon.

"The honeymoon is most def over, 2 days of @irishrugby camp will do that to u!" the Leinster player wrote in a post which has clocked up thousands of likes this afternoon.


"Thanks for all the lovely messages! Cheers @cillianob for snapping this, a great driver and photographer! Who would of thought it!" he joked.

The newlyweds, who married at University Church at Stephen's Green on August 13th, were inundated with comments following Jamie's upload today.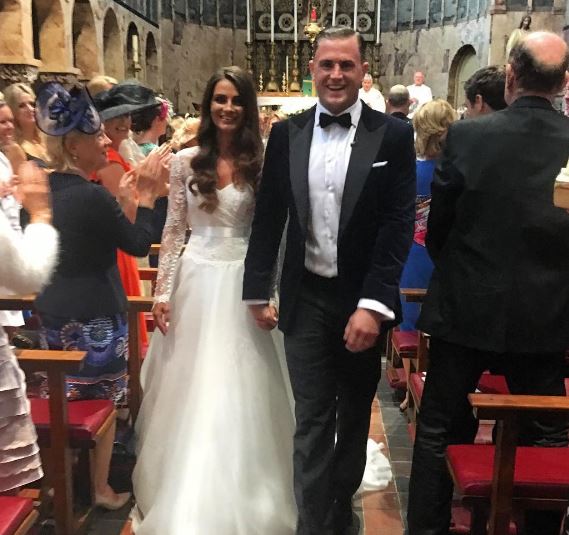 "Congratulations from Canadian fans!" wrote one while another took inspiration from the shot and tagged a friend writing: "Looks like we need to head back to Dubz ASAP to take a pic like this."

Paying tribute to Sheena, whom Jamie dated for five years before marrying this summer, one fan of the couple wrote: "Congrats.. the dress is stunning and she looks gorgeous in it!"


Between his breathtaking wedding and the opening of his new bar with teammates Rob Kearney, Dave Kearney and Sean O'Brien, Jamie has had one seriously busy August.
SHARE if you love her dress!