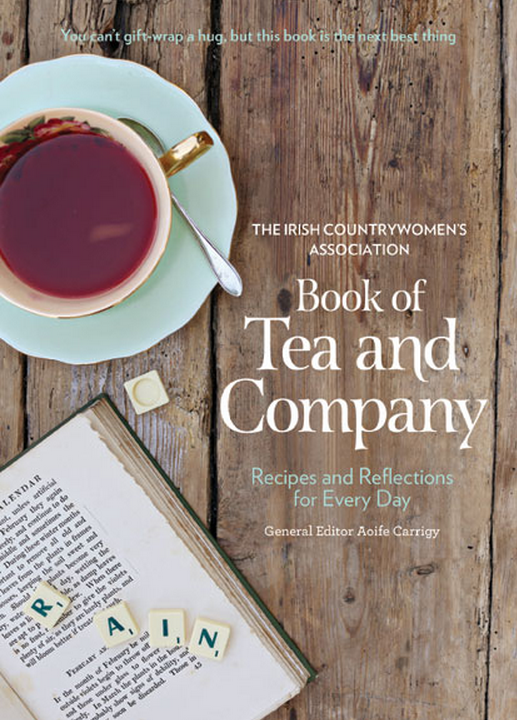 The ladies of the Irish Countrywomen's Association are back sharing wise words and traditional, scrumptious recipes. And their third book, The ICA Book of Tea and Company, is like a giant hug with its tasty dishes and words of wisdom.
In this fantastic new book, the ICA share their favourite old-fashioned recipes including Toffee Apple Muffins, Chocolate Swiss Roll, Moist Almond Slices and Mother's Malt Cake Loaf. With beautiful, motivational quotes, words and poems passed on by generations of Irish mums, grannies, aunts and sisters, not only will you be making scrumptious food but you will also feel inspired and ready to tackle whatever comes your way.
It is said that 'where there is tea there is hope' and no day would be complete without a pause for a kind word and a cuppa shared between friends and family. Designed to inspire and comfort, whether you are having a good day, a bad day, a busy day or a quiet day, this is a must-have for any kitchen or living room coffee table.
The ICA was founded in May 1910 with the aim of improving 'the standard of life in rural Ireland through education and co-operative effort'. Today the ICA has 700 local Guilds throughout Ireland. They continue to offer support and fun as well as opportunities to make friends, learn new skills and contribute to the wider community.