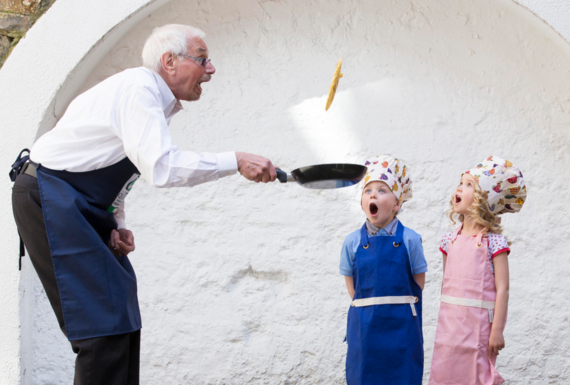 To encourage customers to consider eating eggs for lunch and dinner, not just breakfast, Bord Bia has launched its Egg campaign.
Howard Helmer, renowned New York chef and Guinness World Record holder for whipping up a whopping 427 omelettes in 30 minutes, was in Dublin recently to support the campaign.
According to a study carried out by Bord Bia in October, nearly half of the respondents admitted to eating eggs for their evening meal.
In fact, eating eggs outside of breakfast time has significantly increased in recent times and nearly all of those questioned consume eggs at least once a week.
This could be due to the fact that they are a versatile ingredient and don't take long to cook. There are also so many ways to cook eggs: scrambled, quiches or tarts; there is bound to be something to suit everyone.
For cooking inspiration, visit the
Bord Bia
site for video tutorials of chef Donal Skehan creating egg recipes.