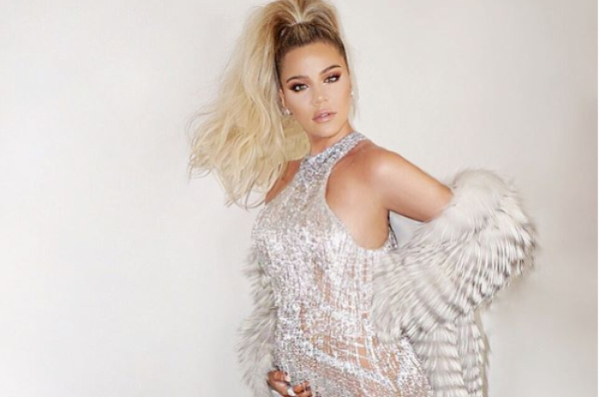 Fans were thrilled to hear that Khloé Kardashian was expecting her first baby, but there was one group of people that were overjoyed by her big news.
The mum-to-be shared her BIG news during last night's episode of Keeping Up With The Kardashians.
Khloé and her boyfriend Tristan Thomas revealed their joyous news during a family barbecue.
During the family gathering, Tristan addressed their guests, "I think it's perfect timing that my family's here and all your family's here to unite as one... and we have an announcement. KoKo, wanna throw the hammer down?"
Khloé followed by sharing, "We're so lucky and blessed to have everyone here... We're having a baby!"
It'll come as no surprise to hear that the families erupted with joy, jumping around and cheering as they embraced the parents-to-be.
One family member was extremely moved by the announcement. Kris Jenner was left stunned when her daughter announced her pregnancy. The grandmother expressed her relief, "I always thought that Khloe would be one of those women who never had kids."
Ladies and gentlemen, the GRAND-Momager. #KUWTK pic.twitter.com/F1Y5m0jgbO

— Kardashians on E! (@KUWTK) January 16, 2018
Many fans couldn't help but notice that Kylie was missing from the celebration. The 20-year-old has taken a step away from the limelight, following a wave of speculation claiming that she is also pregnant.
Despite her absence, Khloé made sure Kylie and her sister Kendall were part of the big moment.
During a FaceTime call, Khloé told her younger sisters about the life-changing news, with Kylie being reduced to tears when Khloé told her she was expecting her first baby.
The fam is going TO FLIP OUT . #KUWTK pic.twitter.com/KYr693xH8V

— Kardashians on E! (@KUWTK) January 16, 2018
Khloé is due to give birth to her tiny tot in the springtime. We can't wait for Khloé to become a mum!