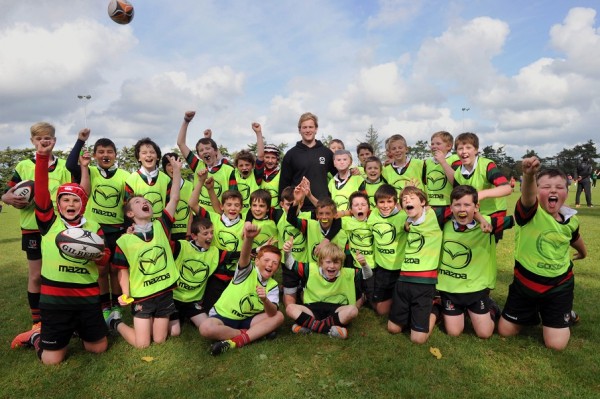 If you've got any budding rugby stars on your hands this brilliant (and free!) family day out is a pretty great way to spend an autumnal Sunday.
During the Connacht All-Star Rugby Clinic – held at the gorgeous Carton House in Kildare – your little scrum halfs and full-backs will get to spend the day with some of Ireland's star rugby players, like John Muldoon, Denis Buckley and Kieran Marmion along with Connacht Head Coach Pat Lam and a selection of fellow Connacht Rugby players.
Sponsored by Mazda Ireland, the Rugby Clinic is a brilliant opportunity for young rugby enthusiasts to practice their skills with some of Ireland's top players, and to pick up lots of tips along the way.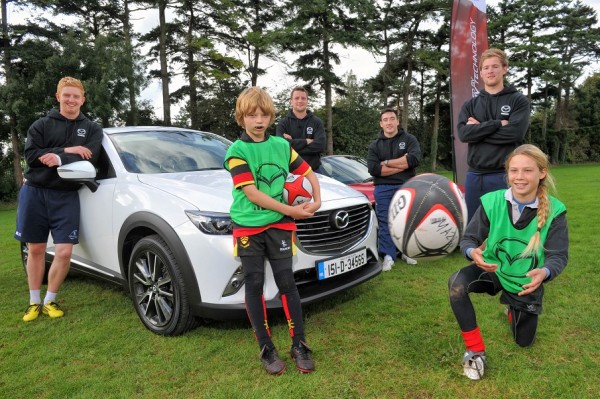 And there's fun for parents too – as well as rubbing shoulders with the current Guinness Pro12 champions, there will also be prize giveaways, and even more exciting, the complete 162 Mazda range – including the current world car of the year the Mazda MX-5 – will be available to test drive.
"I am really happy that Mazda's Rugby Clinic will be returning to Carton House later this year," says official brand ambassador, John Muldoon. "For young rugby fans [it's] an opportunity to play and train with players that have been through it all offers them an invaluable learning experience the will enhance their enthusiasm and skills no end."
For further information on the Rugby Clinic, taking place in Carton House on October 9th, visit www.mazda.ie/rugbyclinic or www.facebook.com/MazdaIreland.