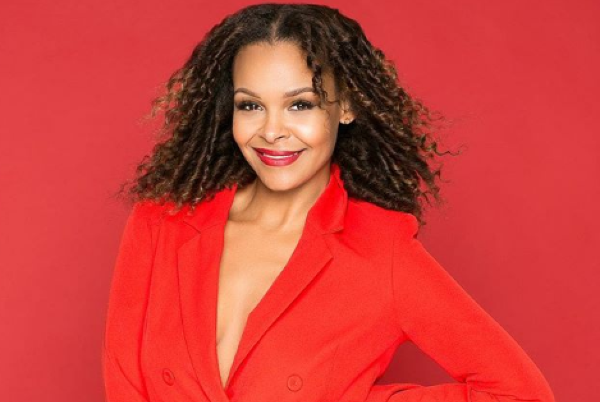 Samantha Mumba has given a rare interview and we are chuffed.
After five years, the Irish singer has revealed details of her relationship with her child on ITV's Loose Women.
Life has radically changed since welcoming her daughter Sage, three years ago.
The 35-year-old shares the tot with her husband, Torray Scales.
Opening up about family life, Samantha gushed about Sage and she seems extremely close to the three-year-old.
"Sage is proudly my best friend and the love of my life" she said.
"We tell each other our secrets. You'd be surprised [about how many secrets she has]. I'm sure before I had kids I would be rolling my eyes at someone who said that, but she is my best friend."
"She travels with me all the time.This is the second she's been away from me. She's in Ireland with her grandma and I'm actually going right back there."
The beauty also explained her plans to homeschool her daughter, which raised a few concerns on the panel, particularly about Sage's interaction with other children.
However, the star quickly reassured them that the idea of homeschooling might seem a little bit a different here, but in LA is it the norm.
"I understand why you're saying that. I know in Ireland it wouldn't be a common thing, but in LA they have a home-school teacher and they get to meet friends. She has a fabulous social life – more than me."
"[The American education system] just doesn't appeal to me. If I lived here it would be quite different. My husband is actually for it and he thinks the school system could be improved [in America], and she's very intelligent so I thinks she'll thrive on it," she explained.
For all the Samantha fans, you may be disappointed to learn that music isn't on the horizon for the mum, as her priorities have shifted.
"I feel like music is one of my passions. I feel I did a lot of it at a young age and obviously having my daughter has changed things."
Like most of us, the 35-year-old can't believe how fast the time has gone and is very clearly dedicated to the youngester.
"I actually think this time is so quick. I don't know how she's three. It's hard to have a balance and have a marriage and a social life but she trumps it!"'
It doesn't look as if the family will expanding any time soon either as the singer detailed:
"As of now I have no plans to… I'm very happy with my little love and I have an amazing stepson."
Sage is one lucky little girl!