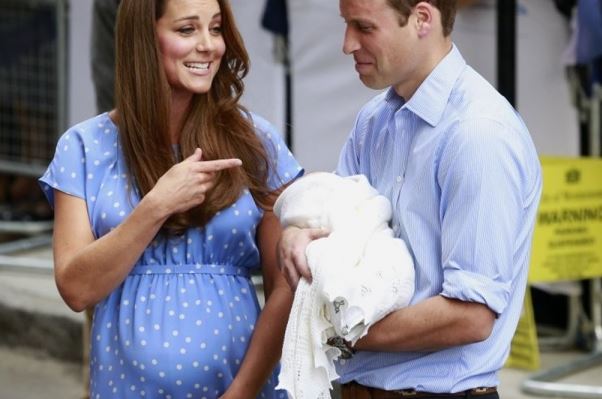 It feels like the whole world has been waiting for this happy news and now the day is finally here
Kensington Palace has announced that the Duchess of Cambridge has been admitted to hospital after going into labour.
Kate arrived at St Mary's Hospital in London at 6am this morning with a royal escort and as with Prince George, it is expected that she will give birth in the hospital's private Lindo Wing.
Kensington Palace announced the news on Twitter shortly after she was admitted.
HRH The Duchess of Cambridge was admitted at 06.00hrs to St Mary's Hospital, Paddington, London and is in the early stages of labour.

— Kensington Palace (@KensingtonRoyal) May 2, 2015
In a second tweet, the palace confirmed that the Duchess travelled by car from Kensington Palace to the Lindo Wing at St. Mary's Hospital with The Duke of Cambridge. Considering she was significantly overdue, we bet they couldn't wait to get there!
After the circus that surrounded Kate's first birth, the world's media was banned from waiting outside the hospital until the official labour announcement was made; now that the ban has been lifted, hundreds of photographers and reporters are expected to remain outside the hospital until Kate and William's first appearance with their new arrival.
This will be the second child for the Duke and Duchess, who welcomed their son George back in 2013, and he or she will be fourth in line to the throne, moving Prince Harry to fifth in line.
We're really excited for the Royal couple and wish them all the luck in the world. We also hope people respect their privacy and don't spoil this amazing occasion for them by intruding. Yes, we're all excited about this birth and we can't wait to hear if it's a boy or a girl, as well as what name they've chosen, but they're still a young family just trying to enjoy this overwhelming and beautiful moment.
Stay tuned for updates!