Seachtain na Gaeilge atá ann! To celebrate our gorgeous mother-tongue, we have put together a list of na hainmneacha is áille agus neamhghnách (the most beautiful and unusual Irish names) for your little lad or lass born during Seachtain na Gaeilge!
For your cailín beag
Liadan: meaning 'grey lady'. This can also be shortened to Lia which is just adorable.
Dubheasa: pronounced Duv-asa. This name means 'dark princess of the waterfall' and would be a gorgeous choice for your little dark:haired beauty.
Neala: pronounced Na-la. This name means champion as Gaeilge : ideal for your strong baby gal.
Fiadh: pronounced Fee-ah. This beautiful name means 'wild' and might suit your free:spirited little girl.
Isolde: pronounced Ee-sol-de. This name comes from a legendary love story between Irish princess, Isolde and a British prince, Tristan of Cornwall.
Ceara: pronounced Key-ah-ra. This name means 'fiery red' and would be fab name for your little ginger queen!
Rós: pronounced Roz. Rós means Rose in Irish…how pretty!
Béibhinn: pronounced Bev-in. This name means 'fair lady'.
Síomha: pronounced Shee-va, this name means 'peace'. Maybe calling your serene little girl Síomha will guarantee you a peaceful baby!
Bríona: pronounced Bri-ona. This name means 'brook', a gorgeous nature option for your baby girl.
Ceola: pronounced Key-ol-ah. This name comes from the Irish word for music, ceol.
Éimí: pronounced Ay-mee. This name sounds a lot like the English name Amy, except that the emphasis is placed on the second syllable.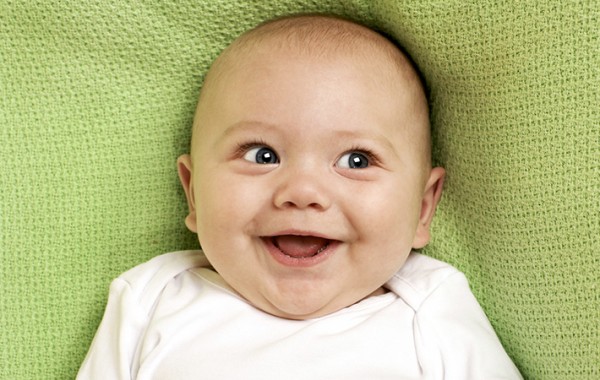 For your buachaill beag
Sé: pronounced Shay. This name means noble, a perfect choice for your little prince.
Bairre: pronounced Bar-ah, meaning 'fair haired'. This name would be so cute for your little fella born with golden locks.
Caoilte: pronounced Kweel-teh. This name is a legendary Irish name hailing from Na Fianna mythology. The name means 'slender and warm'.
Cuán: pronounced Koo-awn. This comes from the world Cú meaning hound.
Conán: pronounced Ko-nan. This one means 'hound' or 'wolf'
Éanna: pronounced Ay-nah. This name means bird like, a nature-inspired name for your little boy.
Fiachra: pronounced Fee-a-kra. This strong Irish name means 'Battle King'.
Lughaidh: pronounced like the French name 'Louis'. This name comes from an Irish Celtic God of the sun called Lugh.
Rúadhán: pronounced Roo-awn, another red-head name.
Anraí: pronounced An-ree. This is the Irish version of the name Henry.
Daithí: pronounced Thah-hee. Okay this one is not as unusual as the others however, its is one of our absolute fave Irish names. Imagine baby Daithí?? Ró-gleoite! (too cute)
Brean: pronounced Brann. Brean is often short for Breandan, but we love the shortened version. This name means 'prince'.