It can be tough to choose the right activities to take part in with your little ones- we have this dilemma often in our house.
Our latest outing was to
EPIC The Irish Emigration Museum
– and much to my son's relief, we didn't find tales of leprechauns or other eye-rolling stereotypes but true history that was genuinely interesting for all of us. Who knew a learning experience would be quite fun too?! We entered the CHQ building as a normal family, and emerged history buffs and adventurers!
By far the best parts of the EPIC experience were the digital and interactive activities- thank goodness the tech was so easy-to-use, as we had brought along the grandparents! We were given handy and informative
audio packs that explained the tour and were super easy to follow. The staff at EPIC were incredibly helpful and knowledgeable - a fab crew to host our exciting day out.
The kids had a wonderful day filling up their souvenir passports with different stamps, learning along the way and while granddad and the kids played at the interactive sports table, mum and I revisited our Irish dancing days watching tutorials and trying out new moves- it was hilarious!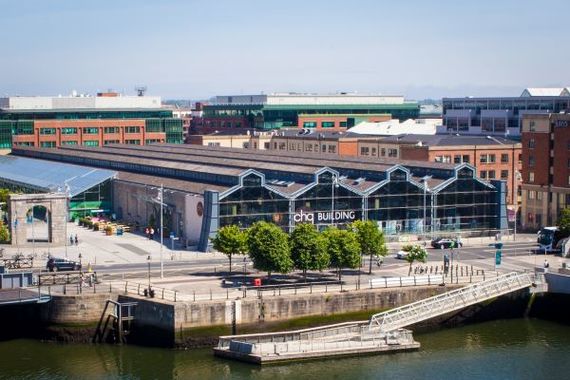 What struck me about EPIC was how there is something for all ages. For the smallies there's the art and drawing station which is a real favourite keeping them entertained with colouring while the rest of us listened to the audio packs. My little historian was blown away by the fact that he could listen to people from hundreds of years ago speaking about their lives and experiences.
There were so many things to do engage us at our visit to EPIC The Irish Emigration Museum, from the EPIC pub quiz to the digital postcard station (we could have spent hours there!). With a family ticket that included 2 adults, 2 children and the possibility of adding extra kids at a small cost, we made the most of our day out. These tickets were open- and a good thing too, because we were able to take a break from the activities for some lunch and a cuppa in the CHQ building- a must when you have small kids and grandparents in tow!
There is also parking and public transport options nearby, with Connolly station just around the corner and the red Luas line right outside (George's Dock Luas stop), meaning getting to and from it was really easy. I couldn't recommend this family day out more- it really has something for everyone, young and old.
To find out more and to book tickets, click
here