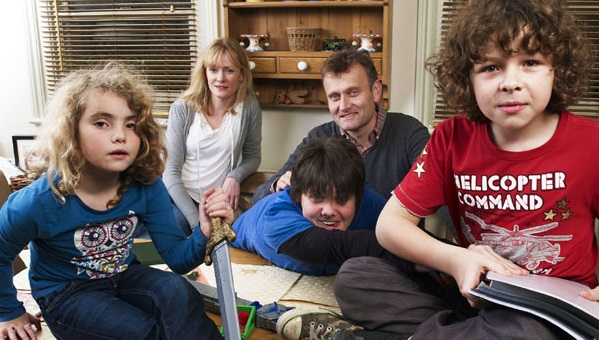 One of the best things about the show Outnumbered was the fact that we could relate so much to the plight of the Brockmans; however, we have to say, we were not laughing this morning when we caught sight of the photo below!
An up-to-date photo of what the actors who played kids Jake, Ben and Karen look like now has been released – and it has made us feel ridiculously old.
The show, which began back in 2007, was screened until 2014; but we still can't get over how different Tyger Drew-Honey, Daniel Roche and Ramona Marquez look in a new photo doing the rounds on social media.
IT TOOK ME SO LONG TO REALISE WHO I WAS LOOKING AT HERE pic.twitter.com/NRpiF2r5G3

— ˗ˏˋ tonks!kez ˎˊ˗ (@hvfflepuff) July 24, 2016
Now aged 15, 16 and 20 respectively; Ramona, Daniel and Tyger have left the Twitter-sphere in absolute shock and wondering where the years have gone to!
"I refuse to believe it's been that long," wrote one puzzled Twitter user, while another echoed the general consensus by revealing that he felt 'really old now'.
Meanwhile, the photo has spouted a series of hilarious memes elsewhere online, with many people poking fun at the seemingly spontaneous aging of the actors.
Can't believe this is what the Outnumbered kids look like now pic.twitter.com/dWoMEhLc1y

— TheLADbible (@TheLadBible) July 25, 2016
Among the best reactions is a photo of Peggy, Phil and Grant Mitchell, the caption reading: "OMG this is what the Outnumbered kids look like now."
We are between laughing and crying at this one.
SHARE with a fan of the show who won't be able to believe it.