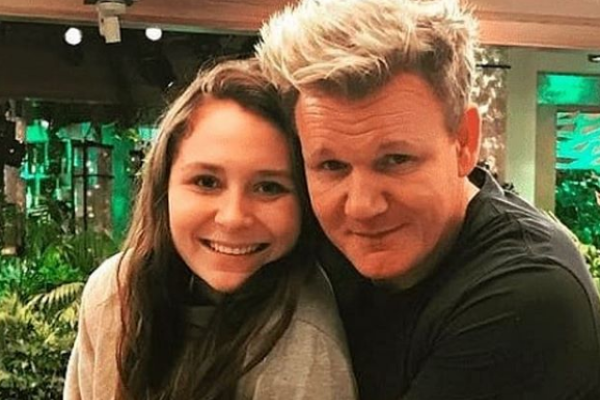 Chefs have the enviously delicious job of sampling the best of cuisines.
Nevertheless, keeping your weight down whilst being surrounded by food all day long is not an easy task.
Just ask Gordan Ramsay!
The celebrity chef has recently shed 50 pounds (22kg) and his motivation to get in shape is just heartwarming.
Flaunting his new silhouette on the Today show, the restaurant owner recalled what made him transform his lifestyle.
"My father passed of a heart attack at 53.
That man never ever ate in my restaurant, and it pains me today to think that."
The chef's father passed away when he was just 30-years-old.
Determined that his children would not lose him at a similar age, the chef decided to whip himself into fighting form.
However, as the saying goes: behind every good man, is a better woman.
Ramsay's wife Tana was also a driving force behind his weight loss.
During the interview with Today, the 51-year old's partner explained:
"Gordon's famous for being blunt.
"I just gave him a little bit of his own medicine and basically suggested that he was getting a little wide around his middle."
However, it seemed that the Hell's Kitchen chef did not take too kindly to the idea.
"Little pickers wear bigger knickers" became the motto Tana used to inspire Ramsay to buckle down and shed the extra pounds.
Gordan cannot avoid food-tasting as it's part and parcel of the job criteria.
However, he appears to have tackled the problem.
"I'm very good now at eating five times a day, but small amounts as opposed to a big breakfast, big lunch ... and a big dinner," he said.
The chef is now reportedly hitting the gym and upping his training by taking on triathlons.
The fitness bug seems to be catching, as two of his four children, Holly and Jack were pictured finishing the London marathon.
The chef, who has a large American following, dished up some advice for those across the pond, wanting to trim the fat:
"If (Americans) toned down the sort of quantity and honed in on the quality, you'd feel so much better.
"So it's about sort of eating better, but eating less at the same time."