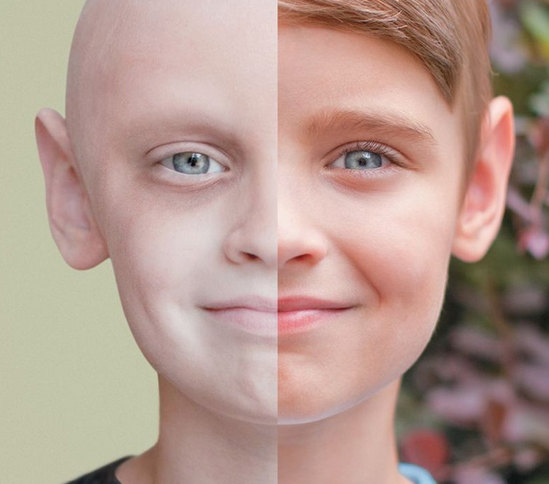 Little Noah was diagnosed with a serious and rare form of leukaemia when he was only four years old.
After what must have felt like a lifetime of hospitals, chemotherapy and even a bone marrow transplant, Noah is now seven years old. Even more importantly, he is now cancer free.
The touching photo shows Noah as he was when he was ill and how he is now, three years later, feeling and looking much better.
This inspiring photo is part of the "My Life is Proof" marketing campaign being carried out by Noah's hospital, Children's Cancer Center at the University of Mississippi Medical Center.
What an inspiring little boy.