Parenting is an adventure and like all journeys, it's best to be prepared. However, nowadays there is so much advice out there on how to approach everything from how to feed your little to bedtime routines. It can be overwhelming to know what to take on board but we'll let you in on a secret that will make your life as a new parent that little bit easier…
Quality products don't have to break the bank
We all want what's best for our little squishes, but parenting can be heavy on the pocket – especially in the early days when your weekly 'big' shop becomes a whole lot bigger with nappies, wipes and all the other little bits for baby. Our advice is to go affordable on these items from the start. Expensive options may sound good, but we've found alternatives that really work. Like the Everyday Savers range of baby basics at Dunnes Stores.
Nappies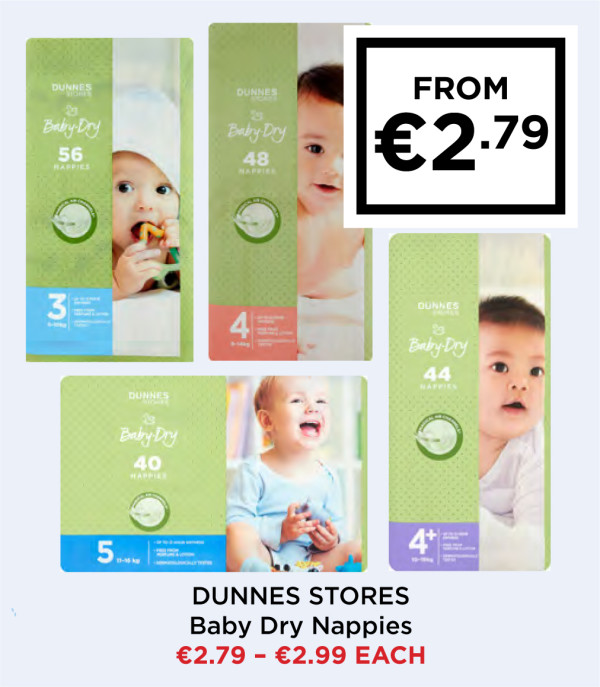 Ranging from 99c to €2.99 per pack, the Every Day Savers range of nappies come in all sizes from newborn up until it's time to train! A true bargain, they flex and bend comfortably with your baby's movements and stay dry, so your little one can stretch, play and wriggle to their heart's content. Dermatologically tested, each nappy is free from perfumes and lotions to ensure your baby's skin is protected.
Wipes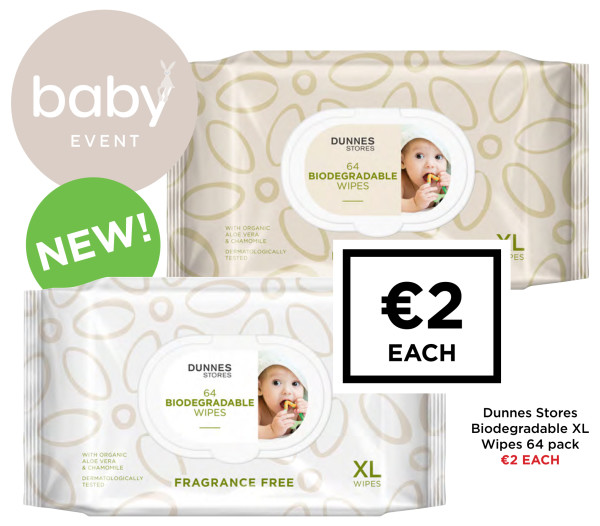 We've all recently realised that wipes can be a drain on the environment. But attempting to change your baby's nappy explosion without them is a no-no. So yet again, we turn to Dunnes Stores. At only €2 per pack, their Biodegradable wipes are perfect for climate-conscious parents who want the best for their little ones. They are dermatologically tested and are suitable for newborns and children with sensitive skin.
Pull-ups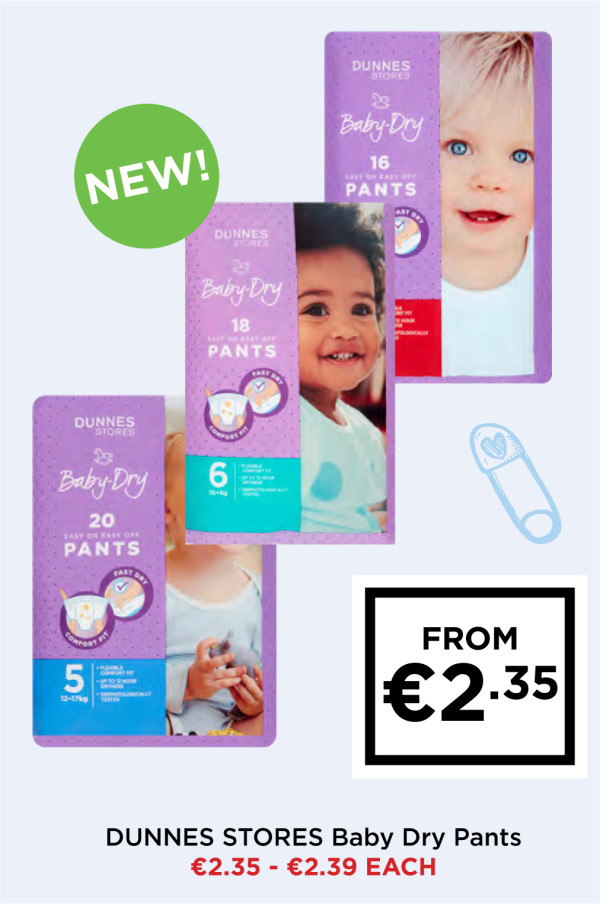 When it's time for the next stage, the Dunnes Stores Everyday Savers Baby Dry Pants will tick all of your boxes for less. From just €2.35 they are super soft and breathable, made with air channels to help to keep baby fresh and dry. With a comfort-fit waistband and double layer leg cuffs, they prevent leakage so your little one can explore to their heart's content.
Other essentials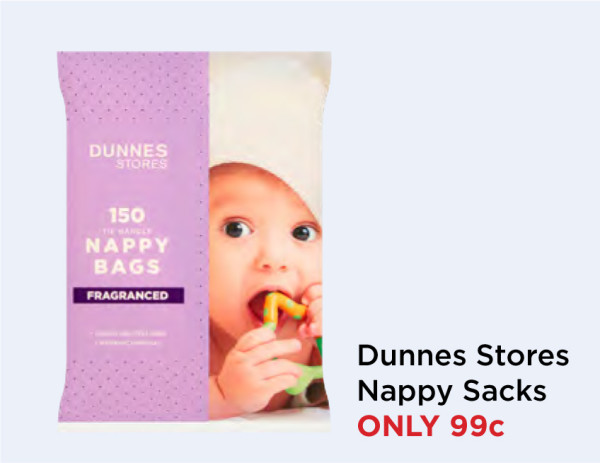 If you cannot already tell, the Everyday Savers range at Dunnes Stores is a game-changer for parents. Pick up nappy bags for just 99c, extra large packs of regular wipes for just €1.50 each and more. Fill your changing bag for less and this whole parenting thing will be a lot less stressful.
The Dunnes Stores Baby Event runs from 7th September to 4th October 2021. For more great baby offers, read the baby event magazine here now.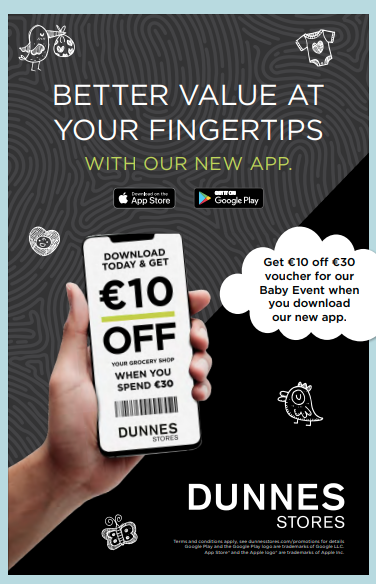 And don't forget, download the new Dunnes Stores app and get €10 off €30 voucher!