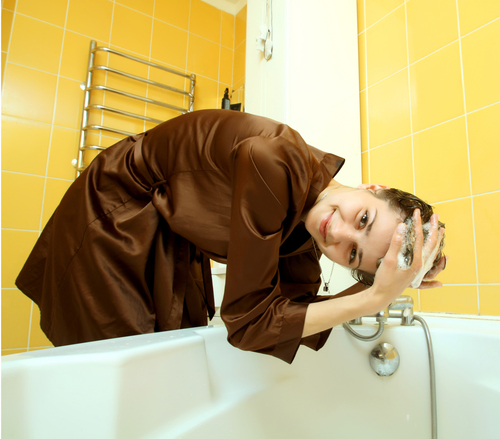 For a lot of mums, caring for your hair is a significant part of your beauty regime. With little time for applying a full face of make-up, your hair is often your best beauty feature. Unfortunately, with some many differing pieces of advice, it is quite easy to fall for a lot of the hair myths.
Myth: Pulling out a grey hair makes more grow
When plucked, your hair can only reproduce one strand, whether it's grey or not. Although plucking your hairs out may result in a bald patch.
Myth: Cold water makes your hair shiny
Unfortunately, this one is false. No need for the cold water rinse anymore.
Myth: Unwashed hair is great for styling
This is true. Freshly washed hair can make your style go flat so always wash the day before.
Myth: Your hair grows faster if you get it trimmed frequently
This is not true, but it will get rid of those split ends.
Myth: When washing your hair you should shampoo, rinse and repeat.
Unless you hair needs two lots of shampoo one thorough clean will do.
Myth: Oily scalps should skip the conditioner
Actually, conditioner helps to keep your hair healthy and strong, just avoid the root area if you have oily skin.
Myth: Your hair needs 100 brush stokes daily
This could actually weaken your hair.
Myth: You'll get sick if you go out with wet hair
Thankfully, this one is not true.
Myth: Lemon juice lightens your hair
With the help of the sun, this one is true.
Myth: You shouldn't wash your hair everyday
This one is actually true. Washing your hair every day will strip it of its natural oils making it dry.