Are you looking for the perfect goodie bag to give that food lover friend or family member?
We've compiled a list of the best food hampers, restaurant vouchers and gift sets for any cuisine addict in your life, and they are simply delicious.
Choosing food to give another person can be challenging at the best of times, but us mums always know how to get a personal yet versatile gift that will show your loved ones your appreciation for them.
Sit back and enjoy the food treats on the list, and maybe choose one for yourself too. You deserve it.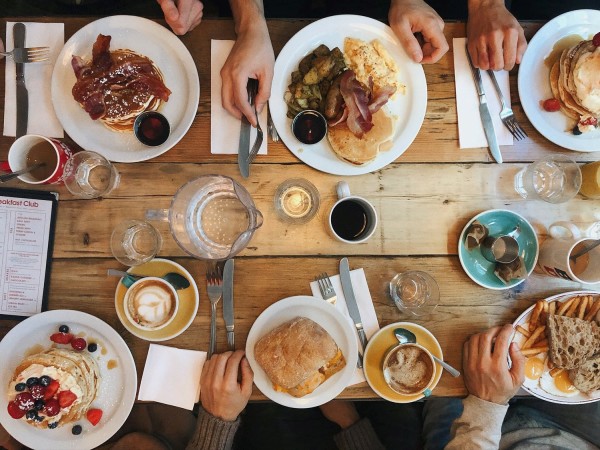 1. Hampers and Co. - The Gourmet Hamper Selection
The Gourmet Hamper is always their most popular, as a careful selection of Hampers and Co.'s best loved Irish treats.
The gorgeous selection features two award winning wines, Lily O'Brien chocolates , savoury nuts, Irish smoked trout, Keogh's crisps, jelly beans and all-butter Irish flapjacks.
The beautiful hand-painted crate can also be used well after the treats are eaten, and luckily for you, a MummyPages+ subscription membership gets you a whopper 15 percent off the price.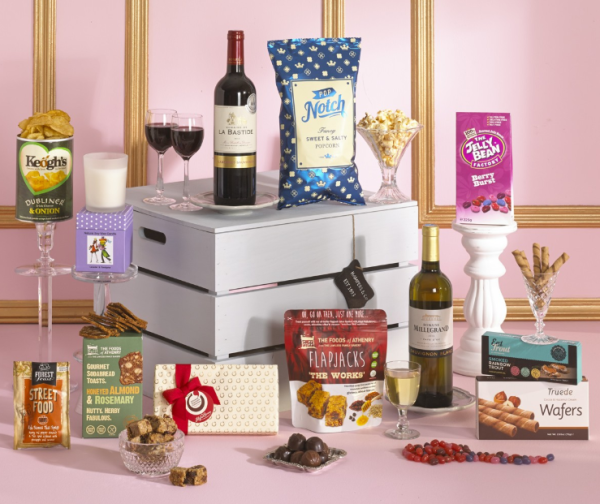 2. The Happy Pear - The 'Indulgence' Hamper
The dynamic duo behind the phenomenon which is The Happy Pear are twins Dave and Steve, who set up the plant power company back in 2004 and have gone from strength to strength ever since.
The 'Indulgence' Christmas Hamper features an unbelievable 20 of their most popular items, including Salted Caramel Bar Bites, Christmas Pudding, Tiffin Bites, Belgian Dark Chocolate Drops, Mince Pies, Dave's Cocoa Crunch Granola and organic wine from Spain.
This is a hamper which is NOT to be missed.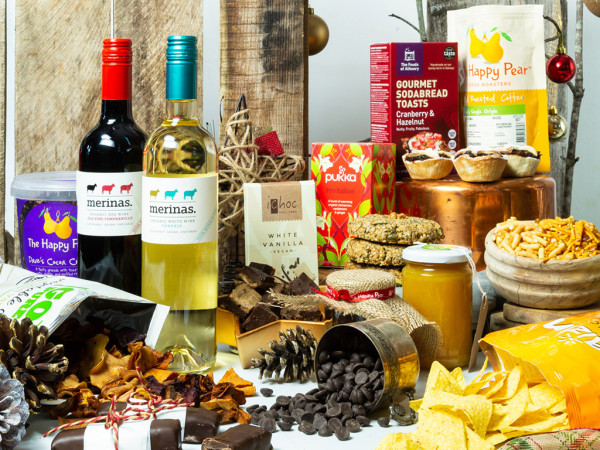 3. The All Avoca Christmas Hamper
We have to say, it's impossible to deny how luxurious Avoca hampers are, especially for Christmas.
This beauty features Avoca mincemeat, Christmas marmalade, cranberry sauce, festive chutney, brandy butter, iced Christmas cake and of course, Christmas pudding.
Could you resist? We couldn't...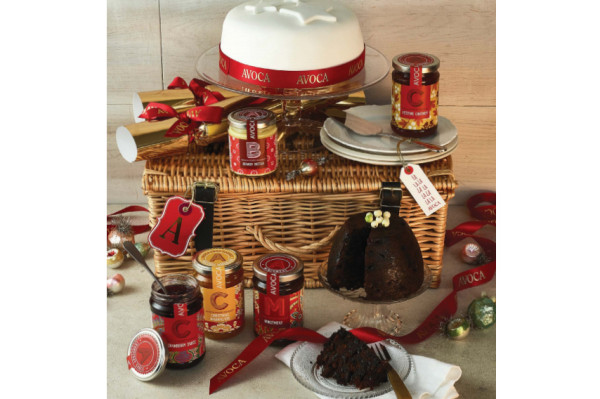 4. Airfield Mini Foodie Hamper
A fine selection of Airfield's top local products for a lover of great quality food, this mini hamper is ideal for someone you adore, or to treat yourself too, of course.
The fabulous contents include Llewelyn's Cider Vinegar, Leinster honey, Graham's horseradish, Airfield Estate tea towel, Airfield Estate organic blend coffee, Ballycross apple juice, Rhoda handmade Irish chocolate, Lismore fine biscuits, Crossogue jam and Cloudberry salted caramel spread.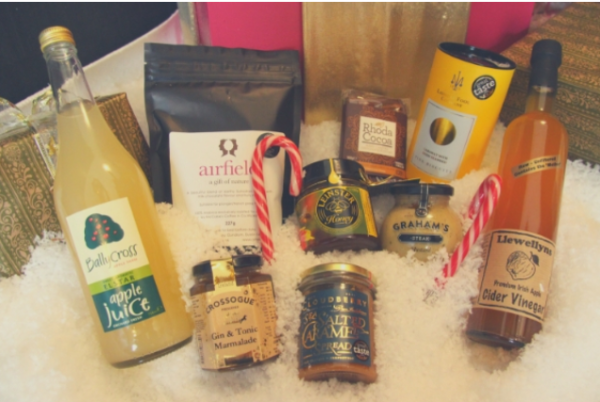 5. Smartbox- Burger and Drink meal deal
Smartbox are offering a deal for one burger and one beer for two people, and the choice of restaurants is absolutely massive.
They have 50 restaurants, bistros and gastro pubs on offer, so give a friend or family member a night off to enjoy a gourmet burger meal for only €29.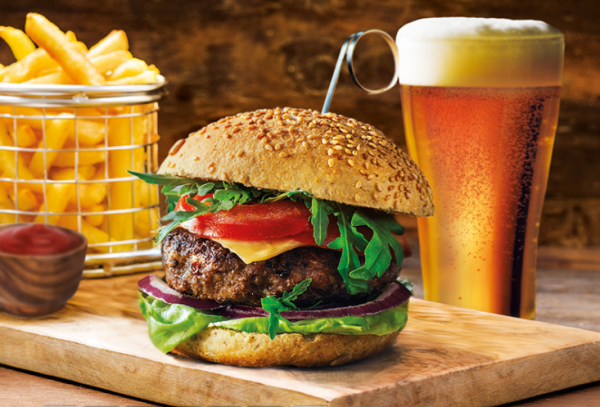 6. The Happy Pear - Vegan hamper
The Happy Pear naturally caters for vegans at the festive time of year, and this hamper embodies the taste of the company.
They have included 13 vegan items in a beautiful hamper, for a great price.
Some of the great products included are their famous Salted Caramel Bar Bites, Christmas Pudding, Lady Marmalade, Rich Fruit Chutney, Mince Pies, Steve's Dreamy Granola, Corn Chips Natural Amaizin, Pukka Organic Revitalise Tea, The Happy Pear Organic Cotton Bag, The Foods of Athenry Cookie Shots Brownie and Seedie Cookie Bites.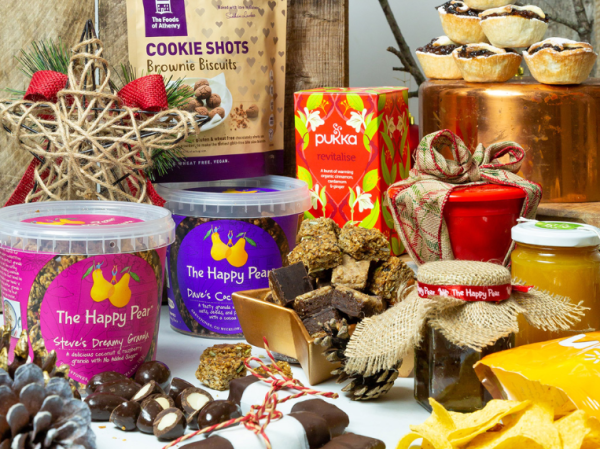 7. Voucher for BANG restaurant
In case you haven't experienced the amazing food at BANG, an Irish restaurant on Merrion Row that uses carefully sourced products which are innovatively prepared, you're missing out.
This Christmas, they're offering a €100 Gift Voucher for BANG or a Five Course Tasting Menu for Two, either one of these offers sounds divine.
You can also get a loved one a voucher for the restaurant for any amount, they'll have a perfect dining experience, trust us.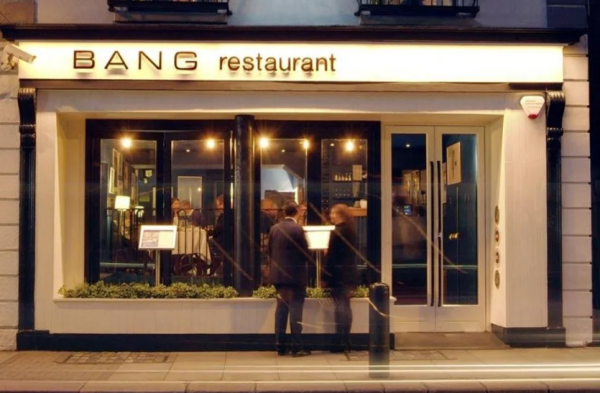 8. Airfield Foodie Hamper
For someone who really knows their food, this hamper is the one to get, with an absolute bargain price as well.
It features an array of stunning food produce, such as cider vinegar, jam, beeswax wraps, Leinster honey, Lismore fine biscuits, a reusable keep me cup, Second Nature organic rapeseed oil, Cloudberry salted caramel spread, Larder, by Robin Gill, coffee, apple juice and White Mausu by Katie Sanderson & Co.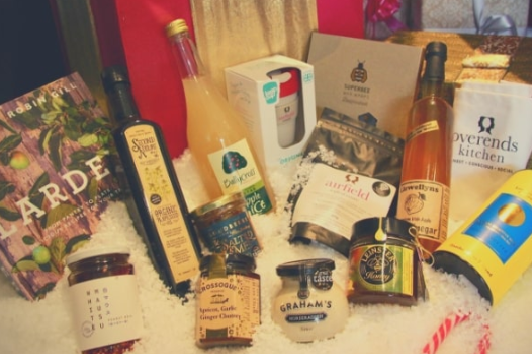 9. Smartbox world cuisine package in Dublin
Smartbox are perfect for gift packages, offering food, beauty and adventure vouchers all over Ireland.
Their world cuisine package involved an exotic meal for two in Dublin, with 21 restaurants to choose from for only €49. It's amazing value, and such a thoughtful gift for a food lover.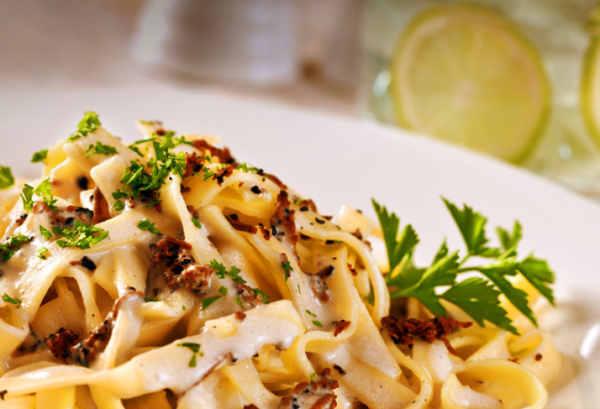 10. Lindt Lindor Gift Box
The Lindor gift box is a delicious collection of classic Lindor milk chocolate truffles – a ready-made gift that is truly perfect for your loved ones this Christmas.
They also have their Lindt teddy bear range, for that special loved one.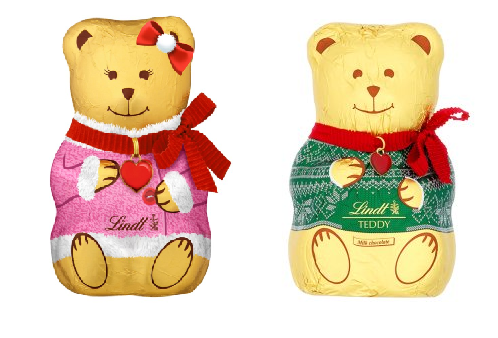 After all of these gorgeous food goodies, us mums are feeling pretty hungry, to say the least.
Deciding which one to pick might be trickier than we expected, can we put them all down as 'treat yourself' gifts to me from me?