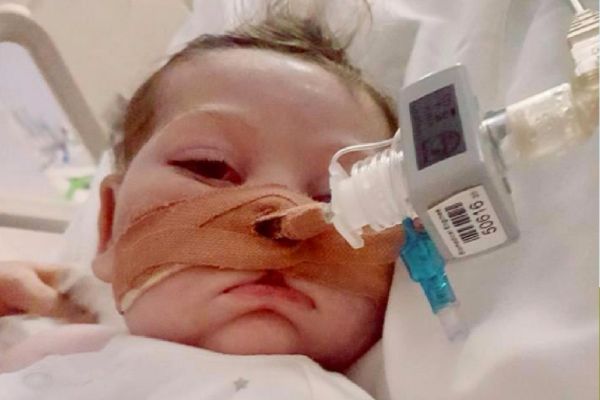 It's positive news for the family of Charlie Gard today, with the announcement that the European Court of Human Rights has ordered for the child to be kept on life-support while they consider his case. This consideration period will last until at least Monday, according to reports.
Today's decision was all-important for Charlie and his parents, Connie Yates and Chris Gard, as it formed the final strand of their appeal to keep him on life-support.
This final appeal was launched after the Supreme Court ruled in favour of medics at Great Ormond Street Hospital, to take Charlie off life-support and allow him to 'die with dignity'.
Three Supreme Court judges had called for the 10-month-old's treatment to come to an end last Friday. However, after appealing to the European courts, Connie and Chris were given a four-day extension.
The couple have fought tirelessly for the chance to bring Charlie to the States, to try out an experimental therapy. Thanks to the generosity of the public, whose hearts were touched by Charlie's story, they even managed to raise the £1.3 million required to send Charlie to the US.
Charlie's parents have hit out against various arguments presented in court, just yesterday sharing photographic proof against claims that the tot is unresponsive.
Posting a shot of Charlie looking straight at the camera, Connie wrote: "A picture speaks a thousand words! As quoted from the judgment…'He is not consistently able to open his eyes enough to be able to see. Indeed, this leads to the difficulty that his brain is failing to learn to see.'"
With the final judgment looming, Charlie's nurses organised a special surprise for the family yesterday, treating them to a picnic on the roof of Great Ormond Street Hospital.
The judges will now begin to make their final judgement on Charlie's case. We will keep you updated as more information emerges.